Candace Cameron Bure Opens Up About Past Eating Disorder, Credits Faith for Recovery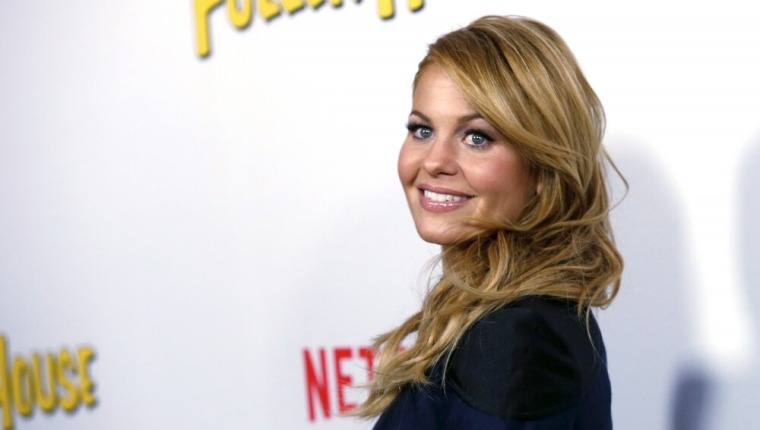 Although actress and talk show host Candace Cameron Bure once struggled with bulimia, the eating disorder wasn't brought on by body insecurity from the pressures of Hollywood. Rather, loneliness was the culprit.
During the Eating Recovery Day panel event at the Eating Recovery Center in New York City on Wednesday, in which Bure was a panelist, the "Fuller House" star explained that her eating disorder didn't develop until after she'd temporarily left Hollywood. Bure's move to Montreal, Canada, to support her husband, Valeri Bure, created the conditions that caused her eating challenges, according to People.
"The change of having worked since I was 5 years old to now becoming a wife and soon-to-be mom, and living in a city where I didn't have family and friends around me, I kind of lost the sense of who I was," Bure said.
An estimated 10 million Americans suffer from potentially life-threatening eating disorders, according to U.S. News & World Report.
Since her husband's hockey schedule required him to travel for half of the season, Bure said she often sat at home alone. She turned to food for companionship.
"I sat lonely so many nights not knowing what to do with myself," she said. "But there was always one friend that was always there, that was so readily available anytime I wanted, and that for me was food."
Before Bure knew it, she was caught up in a cycle of binge eating and purging from the guilt of overeating. When her father discovered her destructive eating habits, the actress stopped out of "wanting to please others." Years later, however, the disorder once again reared its head. "I got caught back in this embarrassing cycle and it was even more furious than the first time."
But this time Bure sought help. " … I knew I had to seek help from others, and it wasn't just something I could do on my own." The actress credits that help, along with her personal faith, for her recovery.
"I found strength and my path to eating disorder recovery through my faith," Bure wrote to her nearly 2 million Instagram followers on Wednesday, including a photo of her posing in a black and white ensemble on the step-and-repeat of the Eating Recovery Day event.
The actress added, " ... Everyone's journey is unique and for those who need help, I hope they'll visit @eatingrecovery today, on #EatingRecoveryDay. But let's also continue the conversation. I know that if I needed ERC's help, they would have been there for me too, like they are for so many patients, to provide the best treatment available in the country for those affected by eating disorders."