Candace Cameron Bure Honors Her Mother as Wonder Woman, Godly Example of a 'Warrior'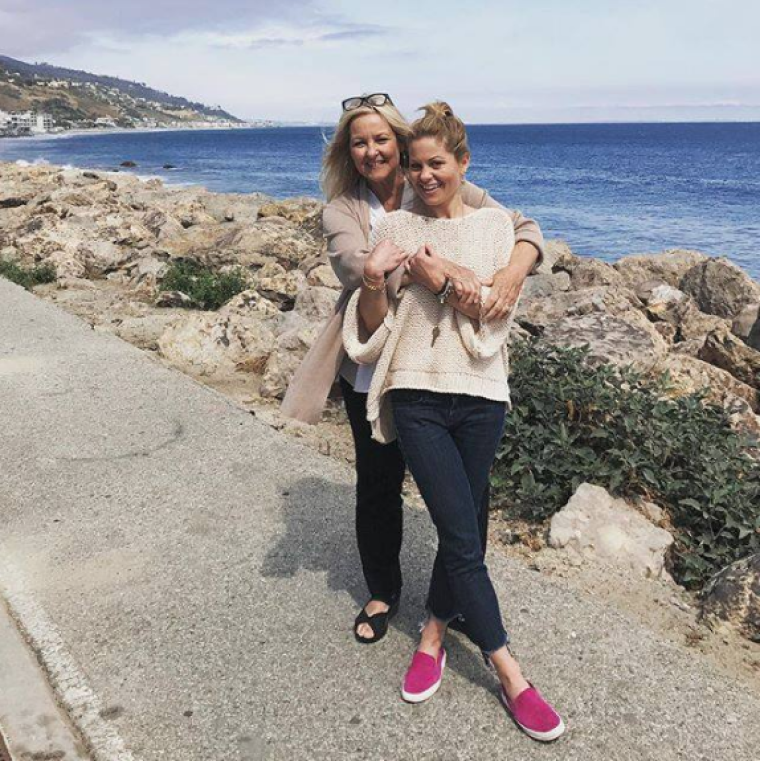 As moviegoers rave about the $233 million worldwide debut of DC's "Wonder Woman," actress Candace Cameron Bure took to social media to honor her mother, Barbara Cameron, who she called a "warrior."
"Happy birthday mom! We had a beautiful lunch in the Bu. I'm so blessed God chose you to be my mom, I couldn't have asked for a better one," Bure wrote on Facebook on Friday. "You're a Godly example, a warrior and the most loving, open-hearted woman I know. I love you."
Barbara is mother to both Bure and former teen heartthrob Kirk Cameron. After raising two child stars who had top-rated sitcom television series in the '80s and '90s, just like her children, Barbara has continued her success and is now an accomplished author. Being a mother of four children, she wrote all about her experiences in a book titled, A Full House of Growing Pains.
In the book, readers get a glimpse of some of Barbara's "warrior" characteristics as she opens up about raising superstar children, rubbing shoulders with Hollywood celebrities, the troubles in her marriage and her now strong Christian faith.
"It wasn't my idea to write it! A few years ago, Ray Comfort, Kirk's ministry partner, kept telling me, 'Barbara, you should write a book! You have so many great stories to tell about how you kept your children grounded while living in the world of Hollywood,'" she said in an interview with Christian Women Online.
"When Ray said this book could be a wonderful evangelistic tool, I reconsidered. I thought, 'Who am I to say no to the possibility of sharing the life God gave us in hopes that it could draw someone closer to Him?'" she continued. "Yet, I didn't know the first thing about writing a book. Ray told me, 'Just start writing.' And so, A Full House of Growing Pains was born."
Despite enduring marital problems when their children were young, Barbara and her husband, Robert, have been married now for nearly 48 years. The couple always make sure to visit their family and grandchildren together to give them a good example of what a long lasting relationship looks like.
"They will learn through my book about their grandparents' struggles and how, through Christ, we were able to keep our marriage together," Barbara told the publication.
Like Bure and Kirk, the super mom, wife and grandmother always keeps God's Word close to her heart and allows Scripture to inform her life.
"We deserve nothing, and yet though the incredible love of God, He will help us to be the wife, mother, and woman He created us to be if we will just seek His Will for our lives. My favorite verses are Philippians 3:14: 'I can do all things through Christ who strengthens me,' and Mark 8:36: "For what shall it profit a man, if he shall gain the whole world, and lose his own soul?'" she maintained.
Follow Jeannie Law on Twitter:
@jlawcp