Candace Cameron Bure Husband Is Key to Balancing Work and Family, Star Says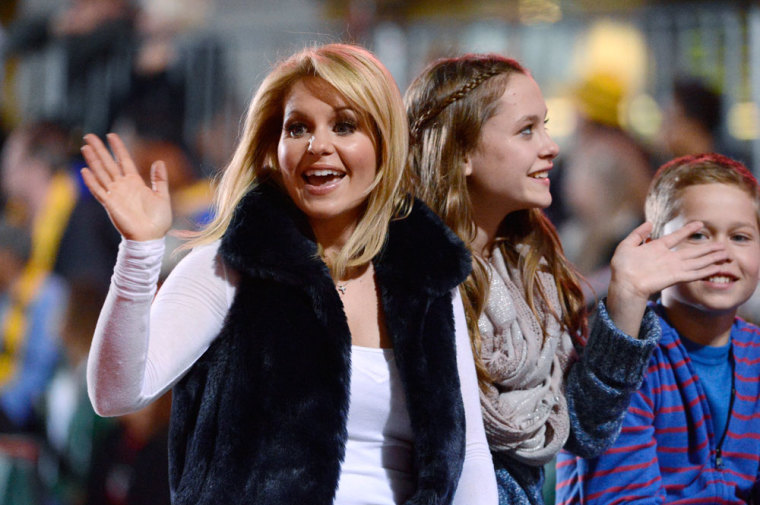 Candace Cameron Bure is working hard on "Dancing With the Stars," but is also working hard to take care of her family. Bure recently opened up about how she balances family with "DWTS" and gives full credit to her husband, Valeri, for helping and supporting her while she's away.
"Many of you have asked me how I'm managing my crazy schedule with my family," Bure posted on People. "Honestly, I couldn't do this show without their unconditional love and their unwavering support and cheerleading as I compete each week. The schedule is grueling and yet my family knows it's only for a short amount of time. That's really how our life has worked in this unpredictable entertainment industry."
Bure has been busy with several TV films and promoting her book as well. She has spoken before about how she and husband Valeri have taken turns on projects and support one another while they each work. It's a formula that has worked for them since they wed in 1996 and welcomed three boys into the family.
"My husband is a trouper and just does it all with the kids and rearranges his work schedule to accommodate mine. He typically does everything on his own, but with 'DWTS,' I brought in my girlfriend to help us out as an additional driver for the kids since they all have different schedules. My parents and other friends have also been so helpful and I could never do all of this without them!" Bure noted.
She and dancing partner Mark Ballas have been successful for the past seven weeks on "DWTS," narrowly escaping elimination but always pulling through. The two have gotten more "in sync" as time progresses, and their increased scores reflect that partnership. Bure has maintained all along that her family and faith will always come first when it comes to her work choices and performances.
"DWTS" airs Monday nights on ABC.