Candace Cameron Bure: 'I Look Better Now Than I Did in My 20s!'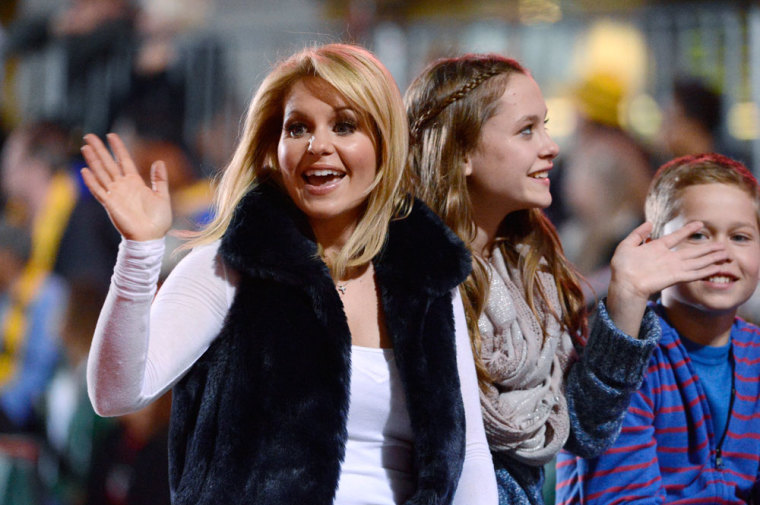 Actress and author Candace Cameron Bure says that she has never been happier with her body, which is a big deal given her struggle with an eating disorder when she was younger. Bure believes that her workouts and practices for "Dancing With The Stars" has helped her get in the best shape of her life.
"I've grown to love my body and I'm very happy with it," Bure told Us Weekly. "I'm confident with my body and at my age – not that I'm super old – but I feel like I look better now than I ever did in my 20s. I love my body."
Bure has had to increase her workouts and training for "DWTS" and often works out with former "Full House" costar Andrea Barber (Kimmy Gibbler). The two have made a deal to run a marathon together; Barber loves running them, while Bure is a relative newcomer to the endurance training. But it's not just the training that Bure credits with her new body confidence, it's healthy eating.
"I didn't have weight to lose to start," she told ABC News. "I'm working so much harder [now] that it's important to make sure that I have proper nutrition and to keep my muscles. If I'm dancing, the cardio can decrease my muscle if I'm not lifting weights and the last couple weeks I wasn't able to."
In order to make sure she gets the nutrition she needs, Bure uses the "DWTS" meal service, Freshology. Many of the stars choose to use it in order to ensure they get all they need, and after a hard day of training and competing, it's often easier to have meals simply provided for them than spending time cooking.
Bure and partner Mark Ballas were spared elimination yet again and will now go on to compete in the semi-finals, which Bure said she never intended to compete in.
"Dancing With The Stars" airs Monday nights on ABC.