Candace Cameron Bure on 'Frankly Faraci': 'I Stand My Ground While Still Being Kind, Kindness Always Wins'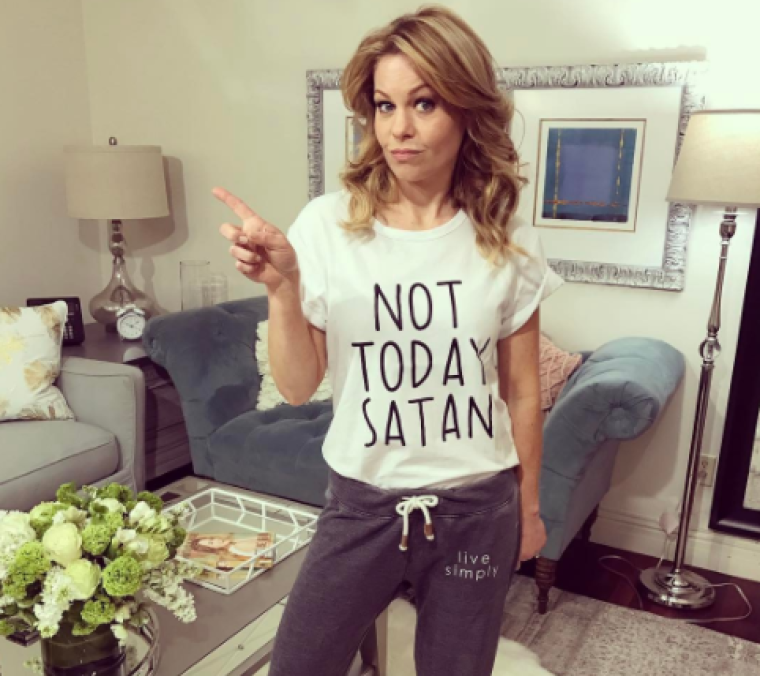 Actress Candace Cameron Bure sat down for a candid interview on Dove Channel's original series "Frankly Faraci" to discuss her Christian faith, life in Hollywood and how she stands for what she believes in without being mean.
Season two of "Frankly Faraci" on the Dove Channel, hosted by Hollywood producer and marketer Matthew Faraci, continues to give viewers a look into the lives of high-profile figures in entertainment, music, sports, business, and politics. On the latest episode, viewers are given a glimpse into one of the more intimate interviews featuring the childhood star who has managed to maintain a successful life in the entertainment industry while boldly living out her faith in the public.
When asked by Faraci what lessons she wants other to take away from her, Bure shared that she's learned how to disagree with people without having to be mean or hateful.
"Kindness always wins, no matter what. It doesn't mean backing down; there's a difference. I can stand my ground and keep the love and be kind," she said.
The TV and film actress who has starred or been featured in "Full House," "Fuller House," "The View," and "Dancing With the Stars" spoke in detail about her time on the hit ABC-TV daytime talk show, "The View." Bure opened up about being empathetic in her workplace and building bridges to the faith community with Hollywood and the Hollywood community of Christians.
She also provided viewers a glimpse of her new book, Staying Stylish: Cultivating a Confident Look, Style, and Attitude. Released on Nov. 7, the book includes the "tips and the tricks" she's learned over the past decade. It also features her own style inspiration, which she describes as a fusion of her Southern California roots and growing up in the entertainment industry.
Bure told the Dove Channel her book is about cultivating a confident look, style and attitude — all in the context of Christianity — while it being also a transferable concept for anyone to adapt, whether you're a believer or not.
"Frankly Faraci" season two of the series features all high-profile celebrities and influencers who candidly discuss their faith, family, and motivations.
Other guests this season include: Harry Connick Jr., Cedric the Entertainer, Corbin Bernsen, and Atticus Shaffer of ABC's series "The Middle."
Bure's full interview can be watched here starting Dec 13.