Candace Cameron Bure: 'Staying Connected Sexually is Fulfilling Part of Marriage'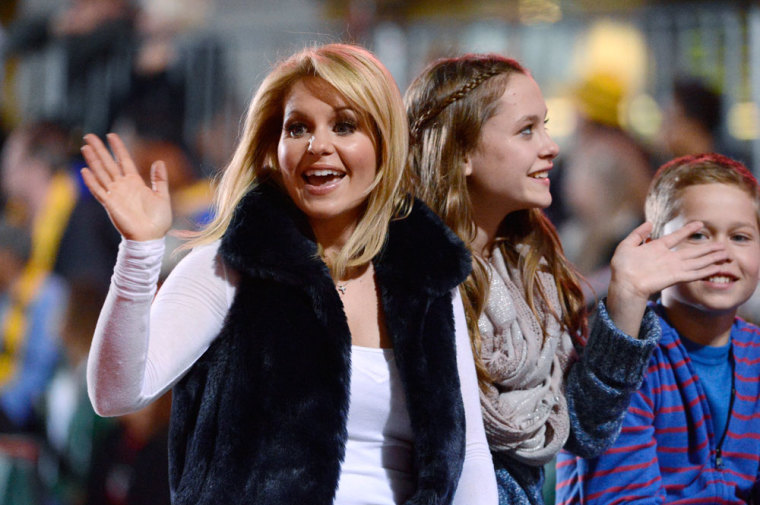 In a new interview, Candace Cameron Bure has spoken about the intimate side of her relationship with husband Valeri Bure. Candace appeared on "The Doctors" and was quite open about the private side of things, saying that staying connected sexually is a "very fulfilling part of marriage."
"We have to schedule time together," Candace told Dr. Rachael Ross this week. "But the other part is making sure that we stay connected sexually. That's a very fulfilling part of a marriage. When you're happy sexually, it kinda just balances the rest of the stuff out. You're not so mad at each other, you're not nitpicking at the little things."
Candace and Valeri have been married for 18 years and have three children. Yet they still put importance on spending time together. They also work together to run the household. When one partner is working, the other remains at home to look after the kids and keep things running. Both have put Christ at the center of their relationship, choosing to bring their children up in a Christian home.
For Candace, exercising is important to not only her physical health but her mental and emotional health as well.
"I have found that I'm a much happier person, I'm awake longer, I have more energy when I'm being physical, when I'm exercising," Candace told Dr. Ross. "My clothes feel better, I feel prettier, my skin radiates."
The "Dancing with the Stars" alum caught flack for beginning a five-day cleanse, which she said was to help get her body back on track after suffering some health issues. During her time on the dance competition, she would often spend eight hours training or dancing; it's taken her some time to get back to a normal routine and exercise schedule, as well as a healthy diet.
However, Candace is determined to do what it takes to feel better and get back to a healthier schedule.