'Captive' Review: A Sobering Encounter With God Packed Into a Mind Blowing Thriller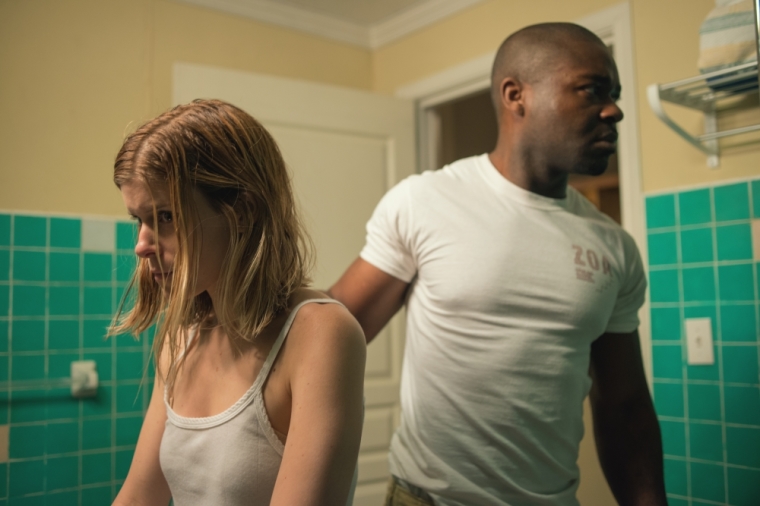 Deliverance comes through a crazed murderer for crystal meth addict Ashley Smith whose life is transformed when that killer holds her hostage overnight in the new film "Captive."
"Captive" tells the true, and almost unbelievable story of Smith, and functions as one of the most exciting movies to feature a faith element with the theme of Christian salvation.
While being held hostage by crazed mad man Brian Nichols in her apartment overnight in 2005, the film's main protagonist is forced to decide whether or not she will use her drugs with a man who could take her life at any second.
Smith denies Nichols three times in the film and vowed to never touch the drug again after that night.
This narrative is the focal point of "Captive" which is the mind blowing true story about a man who viciously murdered a judge, court reporter and a sheriff's deputy while awaiting trial for a rape charge at a court in Atlanta. This man, Brian Nichols, turns the life of Smith upside down when he holds her hostage while he's on the run from police after killing a federal agent and stealing his truck.
"House of Cards" star Kata Mara portrays Ashley Smith at a time in her life when she was addicted to crystal meth and lost custody of her daughter. She excels at showing the hopelessness in Smith's at that point in time and even seems to have lost a bit of weight for the role making it all the more believable. "Selma" star David Oyelowo plays a lost, evil, sociopathic Brian Nichols and takes on the role with an intensity that is sure to disturb and touch viewers in different ways.
In terms of faith, "Captive" reflects the real testimony of Smith without many embellishments, according to her. Smith spoke with The Christian Post earlier this month in which she affirmed that details in "Captive," such as Nichols escaping from an Atlanta courtroom, asking her to do her crystal meth three times and him finally letting her go see her daughter on the morning following her being held hostage, all happened exactly the way they were portrayed in the film.
However, it did have a bit of a Hollywood ending when she is shown saying "it's not too late" to Nichols on a megaphone to leave her apartment when police surround it to arrest him. The real Smith just waited patiently while the madman was driven out of her home.
And although Christianity along with Saddleback Church pastor Rick Warren's book the Purpose Driven Life play an integral role in the film, faith is definitely displayed in "Captive" in an organic way.
"Captive" is dark and keeps you on the edge of your seat. It doesn't have a forced happy ending which separates it from many other recent films dealing with faith. Things did not end well for Nichols who is now serving a life sentence in prison and may never get to meet his son who was born shortly before the murders. And although it is made clear that God touched his life through this horrific incident, there is no indication in the film that Nichols is now a changed man.
Oyelowo's portrayal of him is naturalistic and diverse. Nichols was an intelligent and well put-together man with a spiritual side who went on a blood thirsty rampage in 2005 over the birth of his son. The "Selma" star captures Nichols' inner struggle nicely. His performance makes the viewer question whether or not this is truly an evil man, or just the victim of circumstance.
God uses Nichols to turn Smith's life around in a way she never expected. "Captive" perfectly demonstrates the statement "the Lord works in mysterious ways."
The uniqueness of the story also translates extremely well to film and makes it enjoyable for all audiences. You don't have to be Christian to appreciate Smith's experience, but you might leave "Captive" asking more questions about God and faith after living through her ordeal.