Carl Lentz Hesitates to Call Himself Evangelical, Says Term Has Been 'Hijacked'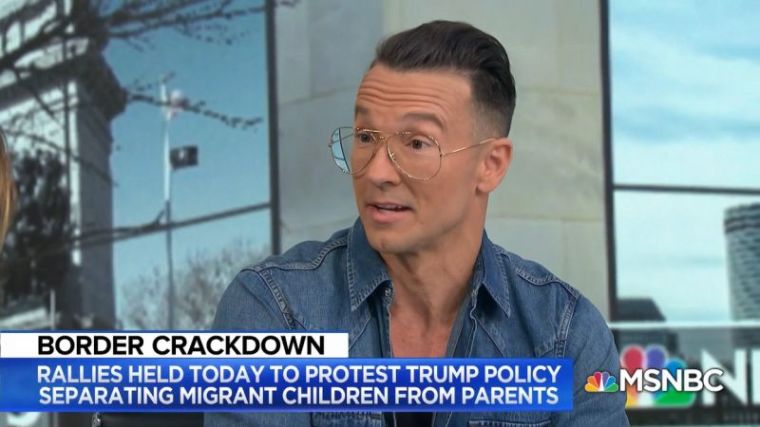 Megachurch Pastor Carl Lentz of Hillsong Church NYC has admitted that due to the way the word is often used in U.S. right-wing circles, he hesitates to call himself an evangelical.
"The term evangelical has been, in my mind, almost hijacked. I'm hesitant to use it, and it's a shame because evangelical, in its purest sense, is a group of people who believe Jesus is Lord, Jesus is God. But what's happened is evangelical in America means conservative Christianity. That doesn't even exist. There's no such thing as conservative Christianity," Lentz said in an interview with MSNBC on Sunday.
Lentz went on to clarify that evangelical is supposed to mean a believer who spreads the Gospel of Jesus Christ, and expressed his desire to redefine the way it has been used.
The popular preacher, known as the pastor of celebrities, such as Justin Bieber, said that his fears are that those on the right have molded the word to mean white and conservative.
Responding to a poll showing majority approval for President Donald Trump among white evangelicals, Lentz said, "I think there's a whole generation of young people, especially who don't want to equate being a Christian to being white and being right on this side of the political aisle. I think they just don't have a voice. ... It's OK to be a Christian and totally disagree with a poll like that."
Still, Lentz said that he prays for Trump.
Echoing what other pastors from across the country have said, Lentz also spoke out against Attorney General Jeff Sessions citing Romans 13 to justify the Trump administration's "zero tolerance" policy that have led to children being separated from their parents at the border for illegal entry.
"I would cite you to the Apostle Paul and his clear and wise command in Romans 13, to obey the laws of the government because God has ordained the government for his purposes," Sessions said last week.
"Orderly and lawful processes are good in themselves. Consistent and fair application of the law is in itself a good and moral thing, and that protects the weak and protects the lawful."
Lentz argued that is "embarrassing" for Sessions to use the Bible in such a way.
"Everybody, if you have any compassion I think you can feel something's off with this. And when you see politicians, especially, are using what we call classic misapplication of Scripture, you just hope you get the opportunity to do this — which is tell people, in case they are wondering, like is this Jesus? Is this Christianity? Is this the Bible? Absolutely not," the Hillsong Church pastor argued.
Confusion over the evangelical identity in the Trump era has led the National Association of Evangelicals to clarify exactly who evangelicals are.
"We identify ourselves by our spiritual convictions in the authority of the Bible, salvation through Jesus Christ alone and living out our faith in everyday life, especially sharing the good news of Jesus with others. We share the historic Christian beliefs in God the Father, Son and Holy Spirit. We believe Jesus died on the cross and was resurrected to life," NAE said. 
"Because there are millions of us in the United States and far more of us in other countries around the world, there are subgroups identified by where we live, how we vote, the level of our education or even our local cultural expressions. Each has distinctive beliefs and practices that may be unfamiliar or uncomfortable to one another. Sometimes these subgroups or their leaders are identified as typical of all evangelicals even though there is no consensus, connection or communication between them.
"What all evangelicals share in common does not require organizational connection, denominational affiliations or shared leadership. Our common bond is personal faith in Jesus Christ as Savior and Lord."
 As for Lentz, he said in an interview in November 2017 that Hillsong "gets killed from both sides." 
"The Christian right thinks we're too open; the super left thinks we're not loud enough in our affirmation," he said.