Carlton Pearson, former megachurch pastor who denounced Hell, dies at 70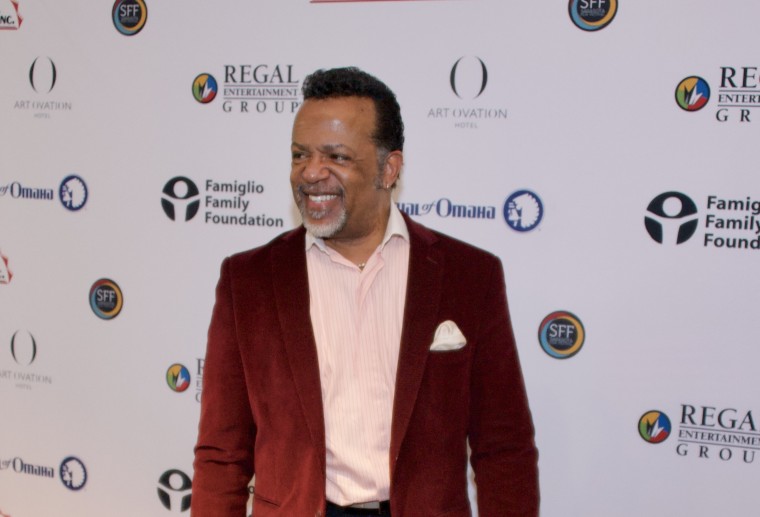 Former megachurch pastor Bishop Carlton Pearson, who was once one of the most sought-after preachers in America until he stopped believing in the traditional concept of Hell, died peacefully on Sunday night after a brief battle with cancer, his family has announced. He was 70.
"We are saddened to inform you that Bishop Carlton D'Metrius Pearson, one of the most popular and influential preachers in America and around the world, who sacrificed everything for a message of unconditional love and acceptance by God, died peacefully the night of November 19, 2023, at the age of 70, after a brief battle with cancer that had returned after first defeating it 20 years ago," a statement from Pearson's family on his Facebook page reads. "He was surrounded by his family."
Pearson, raised in the conservative Church of God in Christ, the world's most prominent black Pentecostal denomination, founded Higher Dimensions Evangelistic Center in Tulsa in 1981. The church grew from 75 to more than 5,000 members, according to the Christian Research Institute.
In the late 1980s, Pearson, who was also a gifted singer, started the Azusa Conferences at Oral Roberts University and became a mainstay on Christian television.
"The annual conference attracted as many as 70,000 people to Tulsa each year, generating tens of millions of dollars to the Tulsa economy during the week-long conference, as well as smaller weekend conferences held across the country each year, such as Los Angeles, Atlanta, Philadelphia, San Jose, Tacoma, Buffalo and even Durban, South Africa," the statement from his family said.
"His 'Live at AZUSA' albums were nominated for multiple Dove and Stellar Awards, winning three Stellar Awards for 'Carlton Pearson Live at AZUSA 2: Precious Memories.'"
But after Pearson challenged the biblical definition of Hell, his life was upended by significant rejection from the community that once celebrated him. The Joint College of African-American Pentecostal Bishops Congress branded him a heretic in 2004 for preaching inclusionism, which the Christian apologetics ministry Got Questions calls the "old heresy of universalism re-packaged and given a new name."
"This shift in belief caused churches, upon whose stages he once frequented, to close their doors to him, shut down his annual conference and caused his church to dwindle from thousands to only dozens," his family's statement reads.
Pearson, whose life is documented in the Netflix film "Come Sunday," developed a "message and example of unconditional love" that resonated with "non-Christians, as well as Christians who had left the church as a result of church hurts, abuse, [and] hypocrisy," the statement added. 
"[They] loved the new message of love, healing, and restoration. He leaves a legacy of love through the multiplied thousands of lives he touched during his time on earth and the impartation of grace and mercy he preached and exhibited to everyone he encountered," the statement continued. "The Pearson family would like to thank everyone for their prayers and continued support."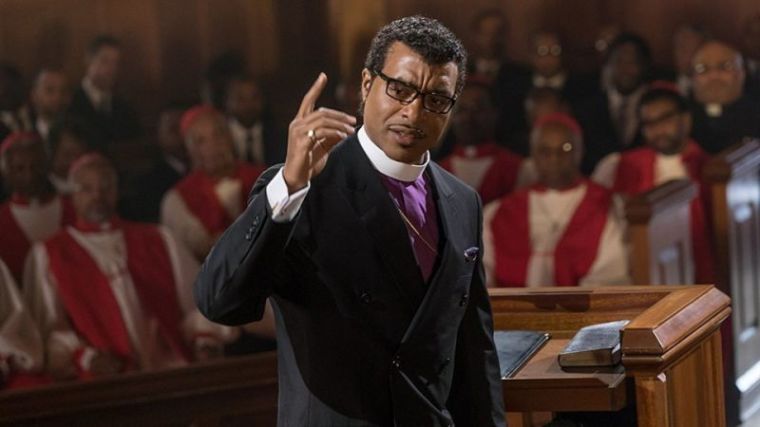 One of the first public reactions to Pearson's death came from REHAB Church Charlotte in North Carolina.
"We are tremendously saddened to learn of the transition of one of the greatest examples of the authentic, unconditional, and redemptive love of God," the church stated in a post on Facebook. "Bishop Carlton D. Pearson was such a light and he will be sorely missed. Sincere prayers to his beautiful [ex] wife (Gina), daughter (Majeste), son (Julian) and to all of his family, close friends and spiritual mentees!"
Ra'Shawn D'Angelo Flournoy, the church's senior pastor, had more to say in a personal statement on the social platform. He describes Pearson as a "remarkable man" who was "not merely a mentor but a father figure to so many."
"'Words can't express how much I'm going to miss this man.' These words, though sincere, fall short in capturing the profound impact Bishop Pearson had on my life and the lives of others. His presence was a constant source of inspiration, guidance, and support, and his loss reverberates through our hearts," Flournoy said.
"Throughout our journey together, Bishop Pearson never failed to provide encouragement. His phone calls, filled with unwavering belief in our potential, served as a beacon of hope during trying times. I can still vividly hear his voice, resonating with warmth and kindness, as he shared words of wisdom that uplifted our spirits and propelled us forward," he added.
"As we bid farewell to this extraordinary soul, we take solace in knowing that he has found his place among the stars, watching over us with love and grace."
Earlier this month, in what he called his final public message to his followers, Pearson promised never to stop thinking about them.
"I'll never stop thinking of who you are, and why you are, and how somehow, we were divinely drawn together in this divine intersection of lives," Pearson said. "But I feel you, and I hope you feel me even when I'm in Heaven, or on the other side, or the other iteration."