Carman Licciardello Cancer Update: Singer Shares Results of Tumor Biopsy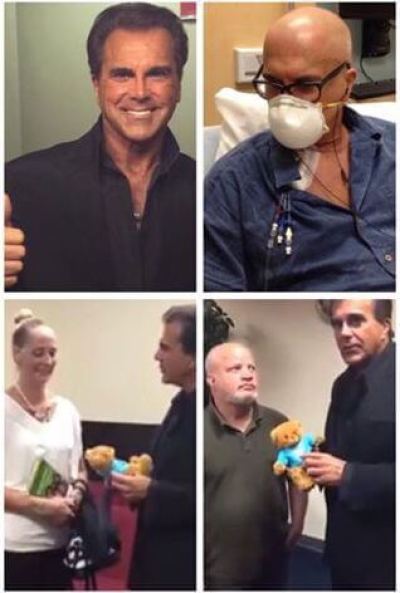 After being in remission from cancer over the past four years, singer Carman Licciardello recently had another cancer scare when a tumor was found on his shoulder and was surgically removed.
On Wednesday, Carman took to social media to share the results of his biopsy.
"THE TUMOR IS BENIGN. I'M BACK!" he exclaimed on Facebook.
"Yes it was scary. Coming to the end of my estimated remission time, getting a tumor, needing surgery, the delays on the surgery day, waiting for the results. Lord, I think I got grey hair on my knuckles. But the results came back CANCER FREE," he said. "So I've returned to focusing on this record campaign we got going on gofundme. I try to keep you informed along the way."
Since the tumor was found at the end of his remission cycle, Carman feared his upcoming CD recording might be his "last," so he named the project after what he hopes to leave behind.
"I hope not, but just in case, I decided to call this record LEGACY. Maybe it's prophetic. I don't know. It's a bit discouraging because we're not even done recording yet and it's making me weary being the record company, the promotion company, the writer, the performer and the cancer patient all at the same time," he stated in a past social media post.
Moving forward, the singer's full attention will be on the release of his new CD. However, he admits he had to launch a GoFundMe campaign to ask for financial support to make the album.
Carman is offering a VIP concert package for fans who donate to Legacy. The offer includes a DVD set, autograph, T-shirts and concert tickets. He has always maintained that his life's goal now is to "win souls," so the 61 year old promises to provide new content along with a few remakes of older classic songs.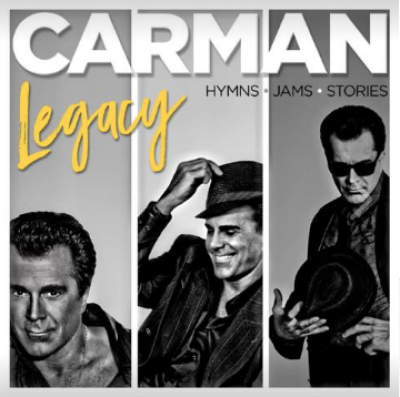 On Feb. 14, 2013, Carman first shared that he had been diagnosed with myeloma cancer and given only three- to four-years to live. Fortunately, the popular entertainer survived cancer and by early 2014 he testified that medical tests indicated he was cancer free.
Since then, Carman has been in remission with no trace of cancer in his body until his recent tumor scare.
The evangelist has had a string of health scares lately and along with the cancer battle he's made known that he also suffered several heart attacks in recent years. He was rushed to the hospital in 2016 after a concert because he was suffering from chronic chest pain which was diagnosed as a heart attack.
That was not the first time Carman had been admitted into the hospital for chest pain. On Memorial Day in 2015, the New Jersey native also spent some time in the hospital after suffering.
Follow Jeannie Law on Twitter:
@jlawcp