Carrie Underwood, Jen Hatmaker Are Being Deceived on Gay Marriage: American Family Association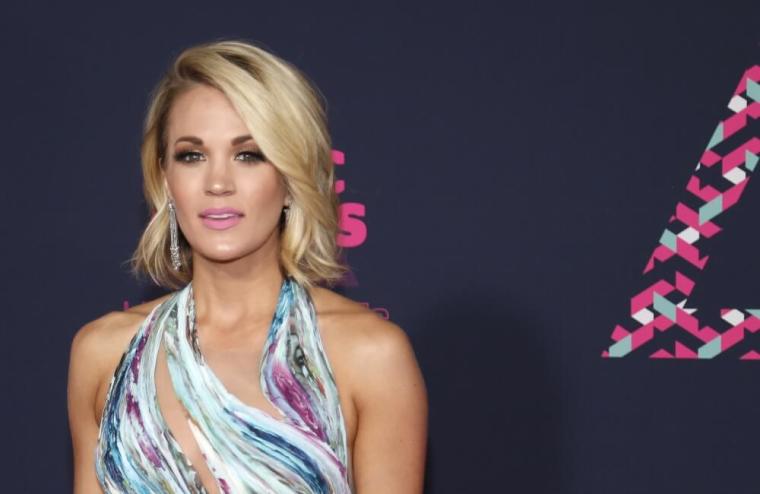 The conservative American Family Association says prominent Christians in culture, such as musician Carrie Underwood and author Jen Hatmaker, have been "deceived" into supporting gay marriage and are being led astray. 
Ed Vitagliano, AFA's executive vice-president, pointed to the low rate of Bible literacy in the United States, saying that since many Christians are unaware of some of the basic tenets of the faith, it's easy to see how confusion is being created around beliefs, such as the definition of marriage.
"In some churches, the clear teaching of Scripture is not only being questioned but denied outright," Vitagliano wrote.
"For example, country singer Carrie Underwood, an outspoken Christian, has been outspoken about something else — her support for same sex 'marriage.' This is in line with the position held by GracePointe Church in Nashville, Tennessee, where she attends, and its Pastor, Stan Mitchell," he said.
"Popular women's Bible teacher Jen Hatmaker also disappointed many evangelicals with her support for homosexuality and same sex 'marriage,'" Vitagliano added. 
Underwood, who has a number of Christian songs under her belt, said in a 2012 interview that "As a married person myself, I don't know what it's like to be told I can't marry somebody I love, and want to marry. I can't imagine how that must feel. I definitely think we should all have the right to love, and love publicly, the people that we want to love."
AFA previously argued that Underwood being invited to sing on stage during the Passion 2017 conference at the Georgia Dome earlier in January was a wrong move, warning that it could create confusion for Christian millennials.
The Christian Post contacted Passion City Church in Atlanta for comment on AFA's concerns but did not receive a response.
Hatmaker and her husband, Texas pastor and reality TV star Brandon Hatmaker, have also backed monogamous same-sex marriage, explaining last year that they arrived at that conclusion after a "season of study" on what the Bible has to say about homosexuality.
Vitagliano argued in his blog post that "the Church has always wrestled against false teachers and false prophets," and linked to several verses, including Matthew 7:15 and Acts 20:28, that issue such warnings.
"These people are wolves in sheep's clothing, so it should not surprise us to see these individuals pictured as outwardly Christian. They called Jesus 'Lord;' they prophesied, cast out demons, and performed miracles; and they did all these things in His name — as if they were His representatives (vv. 21-22)."
Vitagliano clarified, however, that he is not calling Underwood or Hatmaker false teachers.
"Let me say right now that I do not think Carrie Underwood, Jen Hatmaker, Stan Mitchell, and others like them are false teachers or false prophets. They are not denying the divinity of Christ, His crucifixion, His resurrection, or any of the other cardinal doctrines of the historic faith," he wrote.
"On the issue of homosexuality, however, I think that they, themselves, have been deceived," he added, warning that "the error they teach about homosexuality does have potentially grave consequences for others."
"The people who believe the lie that God is pleased with their broken sexuality will undoubtedly practice sodomy as a lifestyle," Vitagliano argued.
"They will continue in a sin that will prevent them from entering the Kingdom of Heaven (1 Corinthians 6:9-10)."