Carrie Underwood 'Creating Confusion' for Christian Millennials With Gay Marriage Support: AFA
Carrie Underwood 'Creating Confusion' for Christian Millennials With Gay Marriage Support: AFA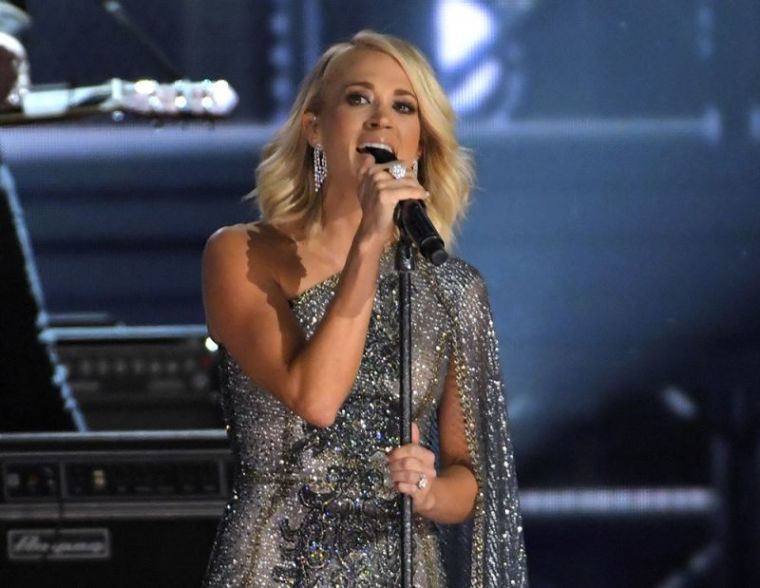 The conservative American Family Association says country music star Carrie Underwood, who recently performed at the three-day Passion 2017 conference at the Georgia Dome, is creating confusion among Christian millennials due to her support for gay marriage.
The annual conference, hosted by Pastor Louie Giglio, founder of the Passion Movement and head of Passion City Church in Atlanta, welcomed 55,000 youths from 90 countries and all 50 states. 
The event featured renowned Christian speakers, such as Christine Caine, Beth Moore, John Piper, Levi Lusko and Francis Chan, among others. Artists who led worship included the Passion Band, Chris Tomlin, Crowder, Matt Redman, Christy Nockels and Hillsong UNITED.
Underwood, who has written numerous songs about her Christian faith, joined the stage to perform her hit "Something in the Water" on the first day of the conference.
AFA Executive Vice-President Ed Vitagliano said in a video posted on Monday that the decision to invite Underwood to sing before Christian youths was a questionable one, however.
"The controversy is why would Louie Giglio put someone in front of millennials, who are struggling with this issue, who is basically saying that the Bible is not true in what it says about homosexuality," Vitagliano said, warning that there is a "growing strain within the evangelical community that is denying the truth of Scripture."
Underwood revealed her support for gay marriage in a 2012 interview with The Independent, where she said: "As a married person myself, I don't know what it's like to be told I can't marry somebody I love, and want to marry. I can't imagine how that must feel. I definitely think we should all have the right to love, and love publicly, the people that we want to love."
AFA General Counsel Abraham Hamilton III said that during the past few years, more and more churches and Christian leaders have contributed to creating this confusion among young people, even though the Bible is clear that marriage is a union solely between one man and one woman.
"A lot of our church leaders find themselves pit between standing firm on God's Word, and remaining attractive to the masses," Hamilton said.
He further suggested that "popular stars like Carrie Underwood" are driving the confusion, and said that Christian leaders who "seem to be wishy-washy" on the Bible are not helping.
AFA's s Outreach Director Wesley Wildmon further wrote in a letter published last week in Engage magazine that he was "frustrated" and "disappointed" at the decision to have Underwood perform at Passion 2017.
"The Word of God is not a preference, but principles God has spoken. God is right about marriage and Carrie Underwood is wrong," Wildmon said.