Carrie Underwood to Pen Song for Baby Son Isaiah; New Album in The Works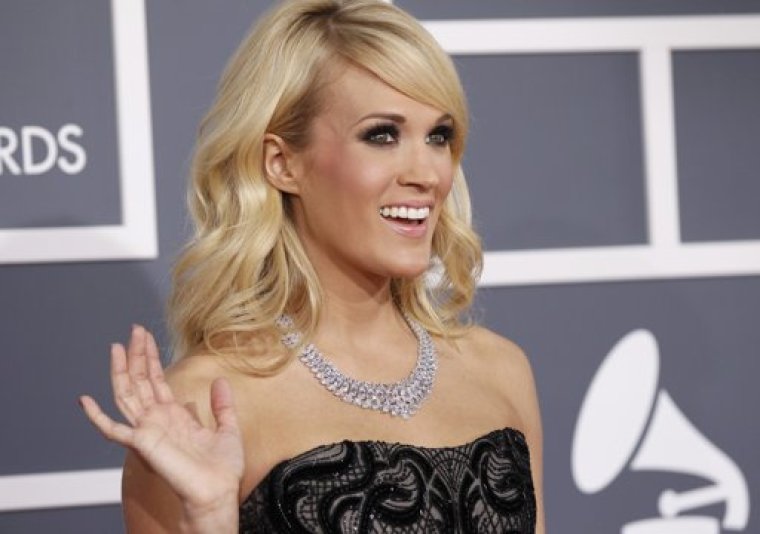 Carrie Underwood is breaking from her history of singing mother-daughter songs now that she has welcomed a son.
The country music star and her husband Mike Fisher welcomed their first child, Isaiah Michael, on Feb. 27. With previous hits about mother/daughter relationships such as "Mama's Song," "All-American Girl," and "Forever Changed," Underwood acknowledged that she has never had a song pertain to a mother/son connection.
"I just kind of feel a little sad 'cause all my songs are about having girls," Underwood explained to Unreality TV.
Consequent to the birth of her son, Underwood plans on penning a special song about boys and their mothers in new music that is expected to appear on her forthcoming fifth studio album.
"Like, little boy baby Fisher's got nothin'," she joked. "Even 'Forever Changed,' which is one of my favorite songs, is definitely like a mother/daughter kind of a song, so… I'm gonna have to get on that."
Also, "Mama's Song," which Underwood co-wrote in honor of her mother ahead of the singer's 2010 marriage to Fisher, has a "whole new meaning" to the former "American Idol" winner ever since she welcomed her son. As for the new album, Underwood has hinted that she is "definitely" planning on heading back to the recording studio and releasing new music later this year, according to BBC Radio 2.
Meanwhile, in addition to songs about women, Underwood is well-known for her strongly Christian-themed songs, including the most recent hit, "Something in the Water." The faithful ballad includes conversion and baptism motifs while also encouraging listeners to keep the faith. Earlier in her career, Underwood's hit "Jesus Take the Wheel" soared on song charts, earning the singer two Grammy Awards for Best Female Country Vocal Performance and Best Country Song.
In a past interview, Underwood dismissed any "risk" behind blending her faith with country music.
"After I released 'Jesus Take the Wheel,' people started saying, 'Oh, it's kind of risky. You're coming out with a religious song,'" the 32-singer told Esquire magazine. "And I was thinking, 'Really?' I grew up in Oklahoma, I always had a close relationship with God. I never thought it was risky in the least. If anything, I thought it was the safest thing I could do."
Watch the video for "Jesus Take the Wheel" here.