Carrie Underwood's Husband Mike Fisher Likens Love for Infant Son Isaiah to God's Love
Carrie Underwood's Husband Mike Fisher Likens Love for Infant Son Isaiah to God's Love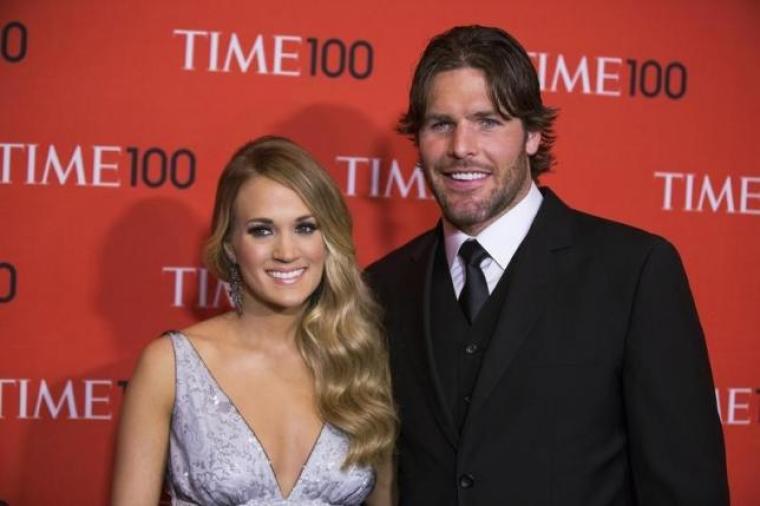 Mike Fisher, who welcomed his first child with wife Carrie Underwood in February, recently described fatherhood as "a miracle from God" before drawing a comparison between parental love and love from God.
The player for the Nashville Predators has been married to Underwood since 2010, and the couple is still adjusting to life with Isaiah Michael, born on Feb. 27. However, Fisher said fatherhood has already deepened his relationship with not only his own parents, but with God.
"It really, truly is a miracle from God that happens that is so cool," the NHL star told The Tennessean in early April. "The first thing you think about now after a month is how much more you appreciate your parents and their love for you. Ultimately, I believe [in] God the Father, His love for us changes the whole picture. It's a lot more vivid."
Furthermore, praying over baby Isaiah is an entirely new and "crazy" experience for Fisher.
"It's emotional, praying over him," the hockey player noted. "You have tears in your eyes and it's a crazy experience."
Nevertheless, Fisher's demanding hockey schedule often takes him away from Isaiah, making time with the baby even more precious to the new father.
"You come back from eight days, and it's like, holy cow, he changed so much," Fisher explained to the publication. "It's crazy how fast it goes. You almost want to slow down time a little bit."
Meanwhile, it is believed that Underwood and Fisher's shared Christian faith inspired Isaiah's biblical name, which Underwood announced via Twitter along with the first photo of the child.
"Tiny hands and tiny feet. … God has blessed us with an amazing gift," the Grammy Award-winning country music star wrote. "Isaiah Michael Fisher, born Feb. 27."
More recently, Underwood shared a photo of her baby son swaddled in a blanket and clutching a miniature Predators hockey stick.
"The Predators are in the playoffs," the singer captioned the photo. "Just waiting to get called up! #PutMeInCoach."