'Casually Pepper Spraying Cop' Internet Meme: UC Davis Pepper Spray Incident Goes Viral Overnight (PHOTOS)
The horrendous pepper spraying of peaceful student protesters on the University of California Davis campus has become an Internet meme, and almost overnight, gone viral.
The meme is mischievously named "Casually Pepper Spray Everything" or "Casually Pepper Spraying Cop," and it has popped up all over the Internet, depicting police officer Lt. John Pike, well, casually pepper spraying everything.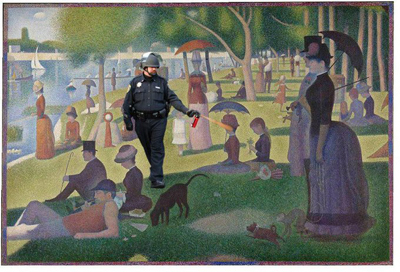 Many of the pictures show the officer, who has since been placed on administrative leave for his actions, spraying anything from famous artwork, such as Picasso's "Guernica" and Salvador Dali's "The Persistence of Memory," to spraying celebrities, like Glenn Beck, Lindsay Lohan, and Gandhi, among others.
A few of the memes even depict the police officer pepper spraying cartoon furry animals, famous peaceful protesters, and many iconic images in American history, such as the signing of the Declaration of Independence.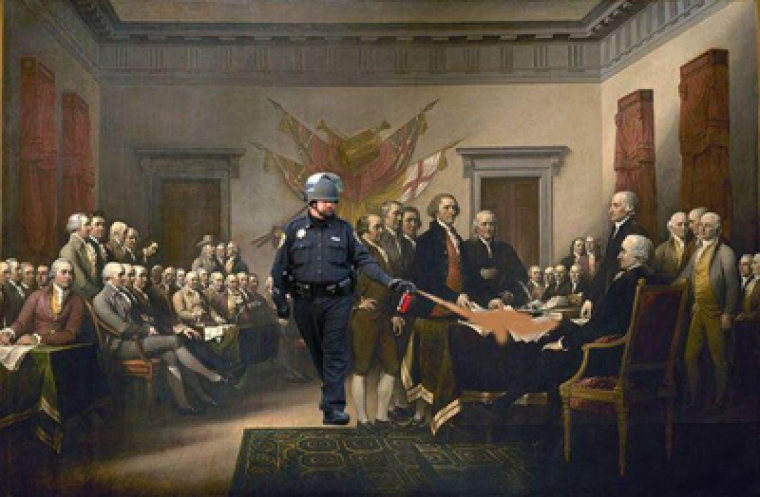 Apart from squirting boiling hot liquid at classic art and various people, many popular culture references are seen in the memes, demonstrating a variety of social commentary. One such photograph shows Pike spewing black ink out of his now-infamous red can onto the U.S. Constitution, and the message is easily conveyed: the creator feels the authorities violated the U.C. students' Constitutional right to peaceful assembly.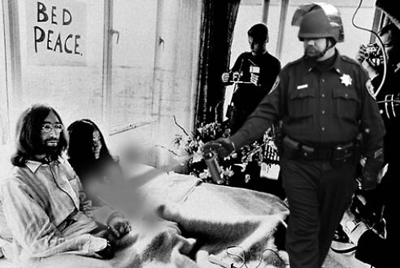 Another doctored photograph shows Pike spraying Jesus Christ in Leonardo da Vinci's "The Last Supper," which begs the question many believers could ask: was spraying the peaceful student protestors at U.C. Davis the Christian thing to do?
Many students, faculty, and supporters say no.
The U.C. Davis faculty association has demanded Chancellor Linda Katehi's resignation because she ordered campus authorities to remove the demonstrators, who set up camp the night before the notorious spraying.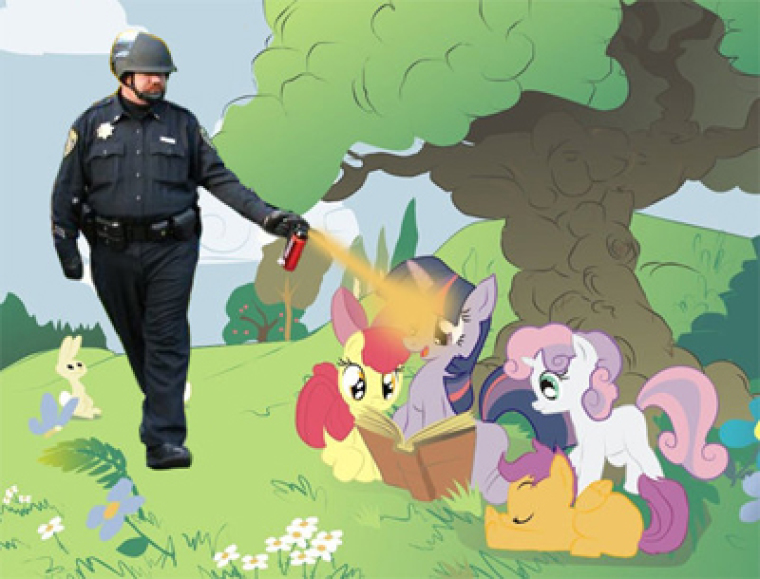 The faculty association called Katehi's orders a "gross failure of leadership," according to CBS News.
An open letter was written by Nathan Brown, an assistant English professor at the university, expressing "[his] outrage at the police brutality which occurred against students engaged in peaceful protest," and to "demand your (Katehi's) immediate resignation."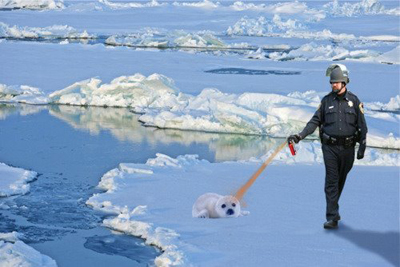 The letter has received overwhelming support.
Katehi responded publicly to the accusations of failed leadership in a statement, but refused to step down. Monday morning, she spoke on KQED radio, and said the police "were not supposed to use force… They were not supposed to limit the students from having the rally, from congregating to express their anger and frustration."
John Pike, who has been honored for his police work in the past, was put on paid administrative leave. Joining him were U.C. Davis Police Chief Annette Spicuzza and another unidentified officer.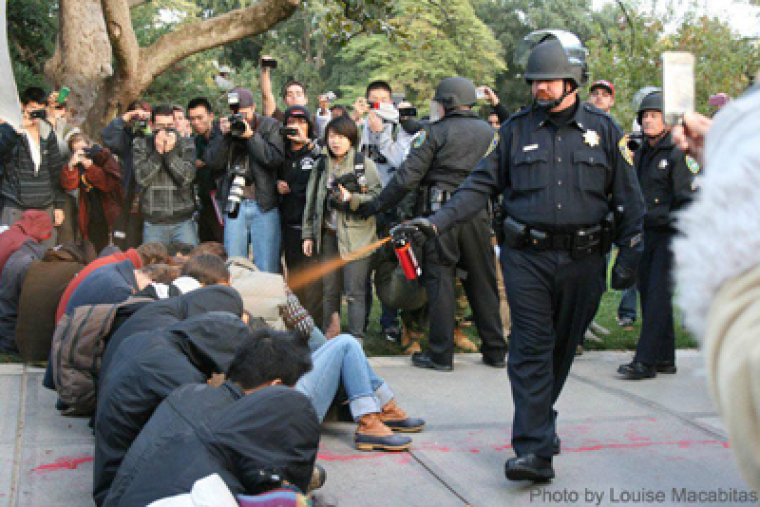 Because of the pepper spray that has since been described as 0.7 percent major capaicinoid content-over three times the strength of spray used for tactical deployment-nine students had to be medically treated, and two were hospitalized and later released.