Cathedral Defends Plan to Show Graphic Sex, Human Sacrifice Films: 'It's Nothing God Hasn't Seen'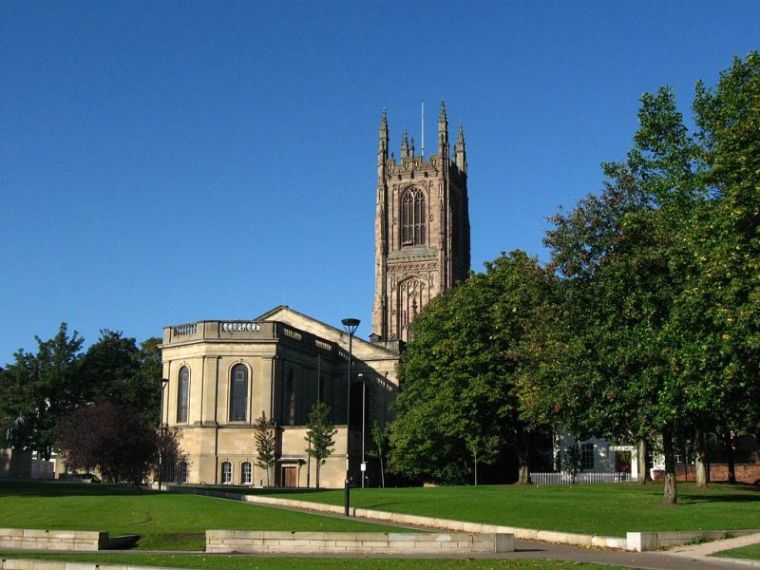 The head of an Anglican Cathedral in England is defending his church's decision to screen films that show graphic sex, full female nudity and human sacrifice, saying it's nothing "God hasn't seen before."
Derby Cathedral agreed to allow its premises to be used by a local cinema, with horror/thriller films such as "The Wicker Man" and "Don't Look Now" planned to be screened, which contain such scenes.
Steve Dunning, a church warden from within the diocese of Derby, was one of the voices to speak out against showing such material.
"I just think it isn't appropriate to show these films in a place of worship that is consecrated and hallowed, and therefore it compromises the spiritual integrity of the cathedral," Dunning said on Monday, according to BBC News.
"There is also a broader issue in terms of, why does the cathedral need to show films when there are multiplex cinemas in Derby?"
Kristin Simmons, a deputy warden from another church, added that Derby Cathedral "is a reflection of every parish church in Derbyshire."
"Of course the cathedral can and should be open and used for outside events, but they should not be adverse to the Christian perspective; the cathedral is primarily a place of worship," she argued.
"One film depicts a human sacrifice of a Christian man who recites Psalm 23 and 'curses' people upon his death, and in the other, the protagonist is employed to restore a church building; it involves séances and communication with the dead and a very explicit sex scene," Simmons continued.
"As someone else pointed out to me, Holy Communion will be celebrated nine hours later in the same seats."
The Very Rev. Stephen Hance, the Dean of Derby Cathedral, argued that the movies won't be "showing God anything that He hasn't seen before."
"They are actually really powerful stories about faith and doubt and some of the things people wrestle with," he added.
In another statement to Premier, Hance said: "Not all the films will be to everyone's taste and some of them will provoke comment and engagement with serious issues, which is to be encouraged. For example, as well-being a great film and example of superb story-telling, 'The Wicker Man' is the story of a Christian martyr. Every culture tells stories to help it think about what it believes, and one of the primary ways our culture does this is through film.
"I believe people will be helped to think in relation to some powerful and sometimes disturbing movies, and the screenings will help to release other much-needed resources for the mission and ministry of the Cathedral in the city."
Other religiously-themed films to be screened which have also sparked various praise and criticism from believers include the comedies "Monty Python's Life of Brian" and "Sister Act."
Alex Rock from the nearby Quad cinema said that he selected which films would be screened.
"I have a really good relationship with Derby Cathedral and care about it a lot, and I thought this was a really good opportunity to stimulate discussion around the space itself and to kind of experience the space in a completely different light," Rock said, who is a member of the congregation.
In another instance of churches being criticized over being used for controversial means, St. Andrew's Church in London apologized last year for allowing a satanic fashion show on its grounds.
The church claimed that it was not aware of the plans of Turkish fashion designer Dilara Findikoglu, whose models used the altar as a runway while donning outfits with demonic symbolism, including inverted crosses and devil horns, along with nudity.