Catholic Archbishop: 'Progressive Elites' Have Insulated Themselves From Their Own Bigotries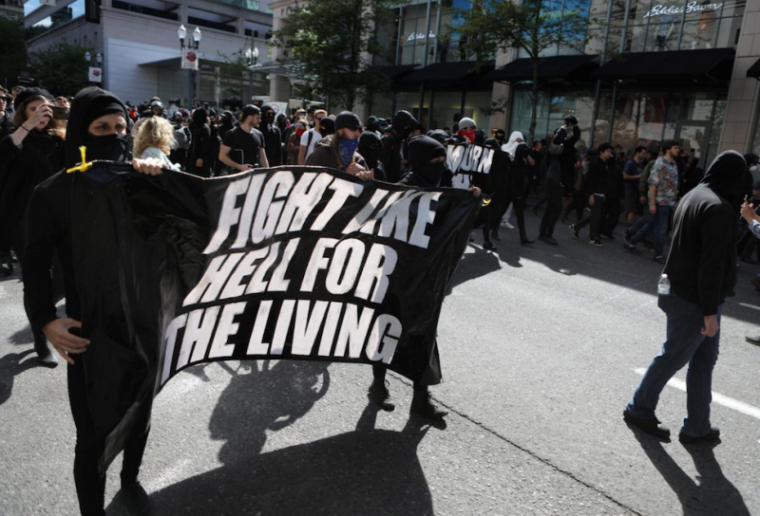 The Catholic Archbishop of Philadelphia Charles Chaput has argued that liberals who accuse conservative Christian religious freedom organizations of being "hate groups" are guilty of having hatred in their own hearts fueled by an underlying anger.
In his weekly column posted on the Archdiocese of Philadelphia website on Thursday, the 72-year-old Chaput, who is known for having conservative views on social issues, seemingly compared what is happening with American political discourse in the United States today to the 2002 horror film "28 Days Later."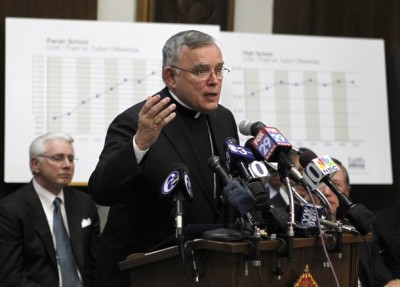 "The plot is simple. Animal-rights activists break into an experimental disease lab in Britain. They free a group of innocent test monkeys from their cages. That's the good news. The bad news is that the monkeys are infected with a weaponized, fiercely communicable rage virus," Chaput wrote. "The monkeys attack their liberators. The humans immediately catch the virus. They then attack each other and anyone else they can grab."
"The virus spreads geometrically. It burns through the population like a gasoline fire. A month later, civilization in the United Kingdom has collapsed," he added. "The few remaining healthy humans struggle to survive while eluding the infected."
Chaput continued by stating that the plot of the movie sounds "vaguely similar to the tone of our national discourse over the past 10 months," citing "irrational fury" on college campuses, in the streets [and] in our news media."
"When ESPN feels compelled to pull an Asian-American commentator named Robert Lee from covering a University of Virginia football game for his own safety and to avoid offending others, we're well beyond the realm of the strange and into the surreal," he stated.
Chaput argued that although it is "easy" and "warranted" to blame America's "toxic atmosphere" on Trump and his administration because of his "baffling manner and lack of self-control," the blame is not the president's alone.
"But there's more than enough blame – a lot more than enough – to go around," Chaput explained. '"Hate has no home here' is an admirable theme for one of today's most popular lawn sign campaigns. But its message simply isn't true."
"Hate does have a home here," he contested. "It's welcome and very well-fed in a lot of our hearts, regardless of our political allegiances. And our refusal to admit that is part of the problem."
Chaput called out the Southern Poverty Law Center, a far-left left political nonprofit that has labeled dozens of conservative organizations that advocate for traditional Christian beliefs on marriage and sexuality as "hate groups" on its hate group map.
SPLC's "hate group" label has increasingly been published and referenced by left-leaning news outlets and has also been referenced by the supposed neutral nonprofit watchdog organization GuideStar.
The SPLC "hate group" label has been applied to a number of prominent conservative ministries and nonprofits including Family Research Council, Liberty Counsel and Alliance Defending Freedom.
Last week, the Florida-based D. James Kennedy Ministries filed a lawsuit against SPLC, claiming that SPLC defamed the ministry's name by labeling it as a "hate group," up there with the likes of the Klu Klux Klan and other white supremacist organizations.
Chaput specifically defended Alliance Defending Freedom, a conservative legal organization that defends citizens' First Amendment rights.
"When an organization like the Southern Poverty Law Center labels a mainstream religious liberty advocate like the Alliance Defending Freedom (ADF) as a 'hate group,' it's simply betraying its own bitter contempt for the people and convictions the ADF defends," Chaput wrote.
"So yes, hate has a home here alright: not just among white nationalists, immigrant-haters and neo-Nazis, as loathsome as their ideas are, but also among the 'progressive' and educated elites who have the power to insulate themselves from the consequences of their own delusions and bigotries."
Chaput contended that the Catholic Church names anger as one of the seven "deadly" sins because anger is "so poisonous, so delicious, and so addictive."
"Anger congeals quite comfortably into hatred," he stated.