Catholic California Gov. Jerry Brown Legalizes Suicide for Terminally Ill Despite Objections From Religious Leaders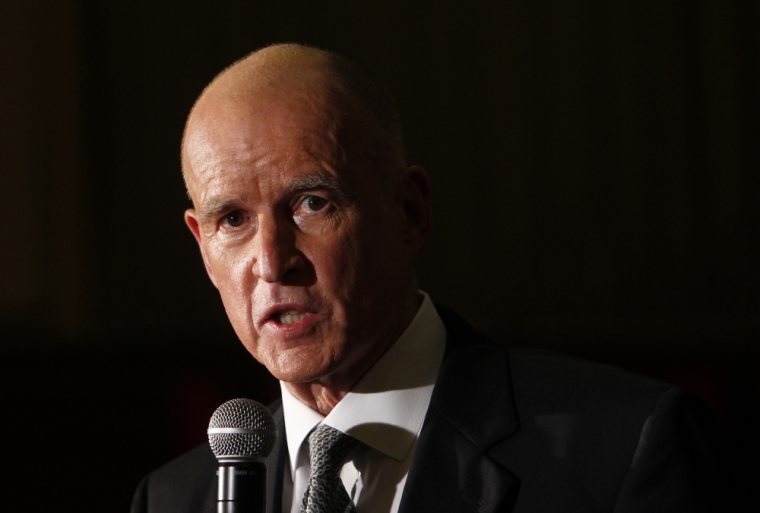 Despite objections from religious leaders, doctors and disability rights advocates, lifelong Catholic California Gov. Jerry Brown who once flirted with becoming a Jesuit priest, announced Monday that he had signed a controversial bill allowing terminally ill patients to legally end their lives.
In a letter to members of the California State Assembly discussing his decision on the bill, ABX2 15, Brown, a Democrat, explained that he didn't think it should be a crime for "a dying person to end his life."
"The crux of the matter is whether the state of California should continue to make it a crime for a dying person to end his life, no matter how great his pain or suffering," Brown wrote in the letter.
"I do not know what I would do if I were dying in prolonged and excruciating pain. I am certain, however, that it would be a comfort to be able to consider the options afforded by this bill. And I wouldn't deny that right to others," he ended after discussing his process in coming to the decision.
Brown, who spent four years at the Sacred Heart Novitiate, a Jesuit seminary between 1956 and 1960 before leaving to enroll at the University of California at Berkeley, said he sought counsel from many people, including a Catholic Bishop and two of his own doctors before coming to his decision.
"I have carefully read the thoughtful opposition materials presented by a number of doctors, religious leaders and those who champion disability rights. I have considered the theological and religious perspectives that any deliberate shortening of one's life is sinful," he noted.
"I have also read the letters of those who support the bill, including heartfelt pleas from Brittany Maynard's family and Archbishop Desmond Tutu. In addition, I have discussed this matter with a Catholic Bishop, two of my own doctors and former classmates and friends who take varied, contradictory and nuanced positions. In the end, I was left to reflect on what I would want in the face of my own death," he said.
The bill was approved on Sept. 11 after an earlier version championed through the highly publicized case of 29-year-old Brittany Maynard failed earlier this year. Maynard, who was from California, was diagnosed with terminal brain cancer but was forced to move to Oregon to end her life because assisted suicide was illegal in California.
Her mother, Deborah Ziegler, who lives in Carlsbad, north of San Diego, praised Brown for signing the bill.
"I believe that this brings some meaning to my daughter's death, and it doesn't take away the pain, but it's hard to describe," she told NBC7. "It's bittersweet, it's bittersweet.
"Whether or not someone becomes terminally ill in your family or not, the passage of this act could be good for your family, regardless of that because the openness that we're gonna bring to end-of-life cases and those conversations," she added.
California is now the fifth state to allow terminally ill patients to legally end their lives using doctor-prescribed drugs.