Catholic Church Supporting Met Gala's 2018 'Heavenly Bodies' Theme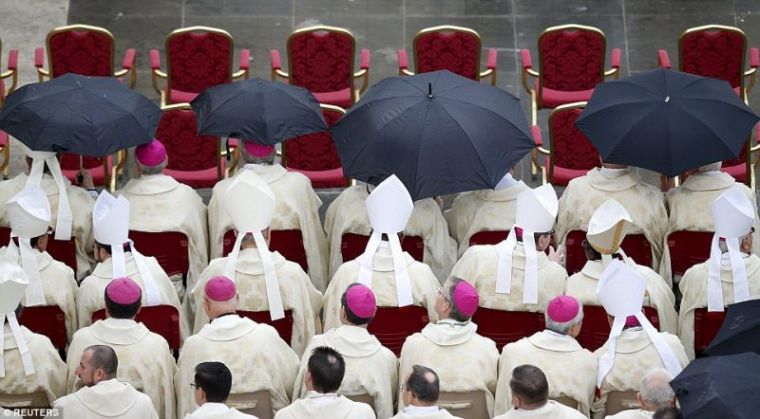 The Roman Catholic church is embracing the Met Gala's 2018 theme "Heavenly Bodies: Fashion and the Catholic Imagination."
The Met Gala is an event that raises millions of dollars for the Metropolitan Museum of Art's Costume Institute in New York City. The most prominent names in fashion, film, music and art wear custom made garments from the most noteworthy designers in the industry who follow a new theme each year.
This year, the event's Catholic curator in charge, Andrew Bolton, was a driving force behind the Catholic theme. While he did not speak with Pope Francis, Bolton spoke to Archbishop of New York, Cardinal Timothy M. Dolan, among other Catholic leaders.
Bolton even flew to Rome to ensure that no offense would be taken by Church which actually jumped on board with the project.
"We know it could be controversial for right wing or conservative Catholics and for liberal Catholics," he said, according to The New York Times. "There will always be viewers who want to reduce it to a political polemic."
Greg Burke, the director of the Holy See press office, compared the upcoming event and exhibit showcasing the fashions that will follow to the Catholic Church's historical relationship with various types of art.
"The Roman Catholic Church has been producing and promoting beautiful works of art for centuries," Burke said, according to the NY Times. "Most people have experienced that through religious paintings and architecture. This is another way of sharing some of that beauty that rarely gets seen."
An example of the fashion that will be featured in the Costume Institute exhibition for a few months following the Met Gala includes a Chanel wedding gown that uses a communion dress as inspiration. The Vatican has also loaned some accessories to the institute which will be used in the exhibit.
Daniel Weiss, president of The Met, explained his take on the fusion of fashion and religion.
"The Catholic imagination is rooted in and sustained by artistic practice," Weiss said in a Met press release. "Fashion's embrace of sacred images, objects, and customs continues the ever-evolving relationship between art and religion."