Catholic-Majority Austria to Legalize Gay Marriage, Deems Traditional Marriage Law 'Discriminatory'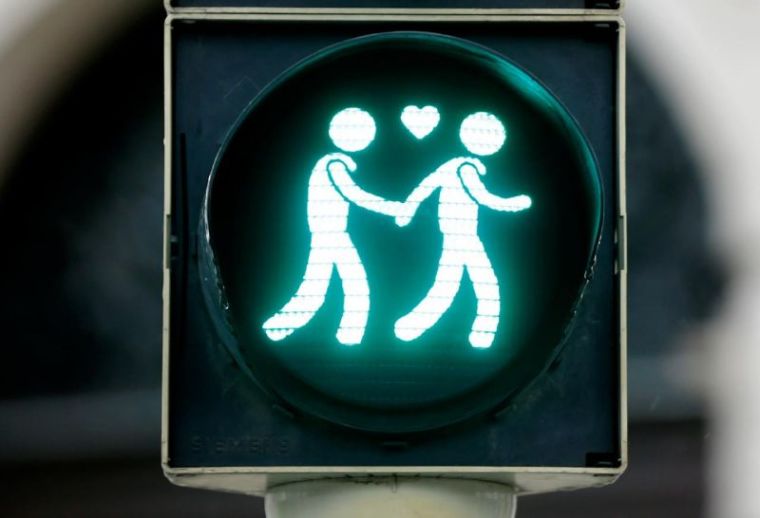 Austria's Constitutional Court has announced that gay marriage will be legalized in the Catholic-majority nation starting in 2019, arguing that its traditional marriage law is "discriminatory."
Deutsche Welle reported that in Tuesday's decision the court said that although gay couples already have essentially the same rights as married couples, having been allowed to enter into registered partnerships since 2010, "the distinction between marriage and registered partnership ... cannot be upheld in this day and age without discriminating against same-sex couples."
The court's ruling added:  "The resulting discriminatory effect is seen in the fact that through the different title of the family status, people living in same-sex partnerships have to disclose their sexual orientation even in situations in which it is not, and must not be, relevant and ... are highly likely to be discriminated against."
Civil partnerships, it added, will be open to both gay and straight couples, while the words "two people of different sex" will be removed from the law on marriage.
The ruling concerned a case in which two women in a registered civil partnership petitioned to get married, but were denied by authorities in Vienna.
BBC News noted that since the Netherlands became the first country to legalize gay marriage in 2001, 15 other European nations, many in Western Europe, have moved to do the same.
The ruling is said to have caused some political division in Austria, however, as the conservative People's Party said that it would accept the decision, but the far-right Freedom Party remained opposed to gay marriage. Both parties are set to form Austria's incoming coalition government.
Austria has not been as heavily affected by a decline in religious faith as other Western European nations, though traditional churches are gradually losing power there as well.
As World Atlas notes, most of the nation's population, or 61 percent, still belongs to the Roman Catholic Church, with other Christian denominations making up another 10 percent.
Austria's growing migrant population, partly due to the ongoing refugee crisis, has contributed to a changing religious landscape in the country.
Back in March, the Austrian Catholic Church reported that its adult baptisms more than doubled during 2016, with significant numbers of Muslim refugees deciding to convert to Christianity.
"That they want to follow Christ and live in His fellowship is also a call to us — which we have the happiness and privilege of growing up in faith from childhood, but may have forgotten how precious this is," Austrian Cardinal Christoph Schönborn said at the time.
Baptism ceremonies were reportedly closed to the public, however, with fears that new converts could face attacks from hardline Muslims.
Sunni Muslims themselves make up 6 percent of the population, while atheists have grown to a 12 percent share.