Catholic Parish Sued by Gay Choir Director Fired After Announcing His Engagement to Partner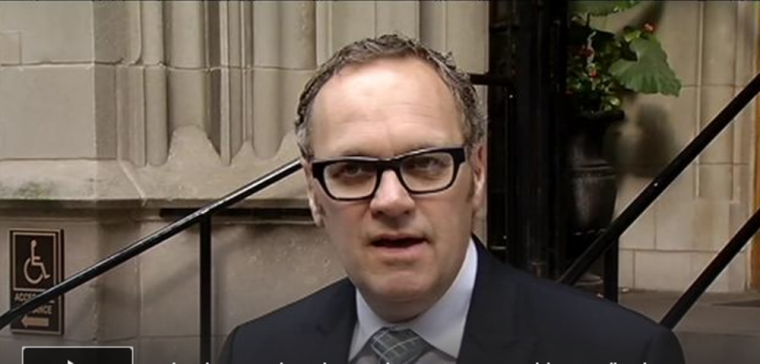 Holy Family Parish of Inverness in Chicago is facing a lawsuit filed by a gay choir director it fired after he became engaged to his partner.
Colin Collette filed suit against the parish on Thursday, arguing that since the state recognizes gay marriages the church should too.
"It saddens me to have this integral part of my life taken away because I have chosen to enter into a marriage, as is my right under Illinois law," said Collette, as reported by NBC Chicago.
Ranjit Hakim, executive director of the Cook County Human Rights Commission, told The Christian Post that they "will conduct an independent investigation of the charges," as well as, "if necessary, hold an administrative hearing."
However due to their role as "a forum in which the case has been filed," Hakim could not comment further on the proceedings.
Formerly the choir director at Holy Family Parish of Invernes, Collette was fired over the summer after he announced his engagement to his longtime male partner.
In response to the firing, Collette met with Cardinal Francis Eugenie George of the Archdiocese of Chicago in September.
In an interview with the Chicago Tribune, Collette described the meeting with Cardinal George as a positive one.
"I was incredibly grateful to the cardinal for meeting with me," said Collette, who met with George as the latter was battling cancer. "This is an incredibly difficult time for him. … I was moved beyond words that he would meet with me. We prayed together, he was wonderful. He was very pastoral."
The Roman Catholic Church is opposed to gay marriage, with Pope Francis recently reaffirming the traditional definition of marriage as being between one man and one woman at a recent gathering at the Vatican.
"It is fitting that you have gathered here in this international colloquium to explore the complementarity of man and woman," stated the pontiff last month at Vatican City. "This complementarity is at the root of marriage and family, which is the first school where we learn to appreciate our own and others' gifts, and where we begin to acquire the arts of living together."
The Christian Post reached out to multiple individuals within Holy Family Parish of Invernes. One person declined to comment.
Fr. Terry Keehan, pastor at Holy Family Parish of Invernes, responded to CP stating that he had not yet received the legal complaint.
In a statement given to NBC Chicago earlier this week, the Chicago Archdiocese said that hiring and firing decisions by congregations should be in line with the teachings of the Church.
"Pastors hire and dismiss all parish personnel and govern according to the teachings of the Church and Archdiocesan policies. This is a matter of personal integrity on their part," stated the Archdiocese.
"Those that serve as Ministers of the Church, including worship ministers, are expected to conform their lives publicly with the teachings of the Church."