Catholic Synod to Tackle Dilemma of Young Christians in Gay Relationships Who Want Church Closeness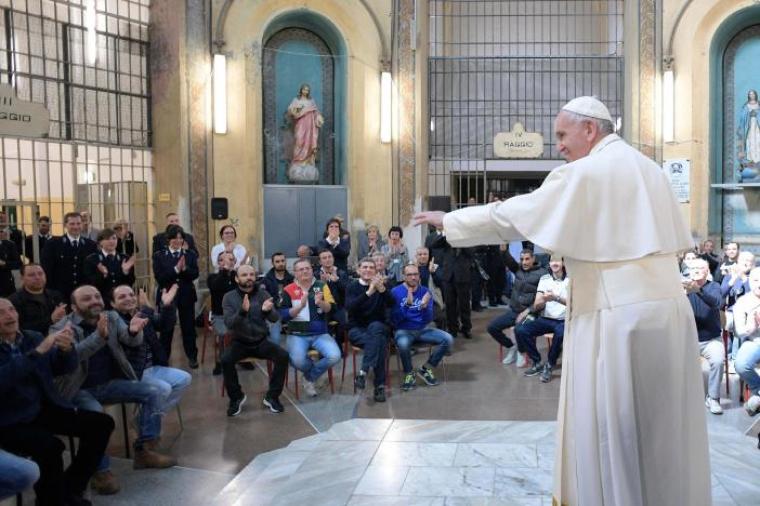 A major Catholic synod on youth, set for October, will tackle several controversial social issues affecting young believers around the world, including how to minister to people in gay relationships who want closeness to the Church.
"Some LGBT youth, through various contributions made to the Secretariat of the Synod, wish to 'benefit from greater closeness' and experience greater care by the Church, while some question what to propose 'to young people who decide to form homosexual couples and, above all, want to be close to the Church," reads an Italian-language version of the "Young People, the Faith and the Discernment of Vocation" document, published by the Vatican on Tuesday.
The detailed "instrumentum laboris" tackles several different issues affecting sexuality and gender, including movements to see women take up a greater role in the Church.
The document explains in part that constantly developing technological innovations are seeing an increasing push for the integration of "body and machine, between neuronal and electronic circuits, which find their icon in the cyborg, favoring a technocratic approach to the body."
It warns that precocious sexuality, sexual promiscuity, pornography, displaying one's body online and sexual tourism "risk disfiguring the beauty and depth of emotional and sexual life."
The bishops urged young people to recognize the importance of the body, however, as well as the differences and complementarity of men and women.
They add that they realize they are being challenged to fully address "controversial topics such as homosexuality and gender issues, on which young people already discuss freely and without taboos."
The Catholic leaders note that "the question of sexuality must be discussed more openly and without prejudice," even if they cannot guarantee concrete solutions.
The Synod of Bishops, set to take place between Oct. 3–28, comes at a time when the Catholic Church faces internal struggle about how to respond to LGBT individuals in a way that is both more welcoming in its approach, but also upholds traditional teaching on sexuality, such as that marriage is solely a union between one man and one woman.
Some prominent Catholic voices, such as Father James Martin, a Jesuit priest and consultant to the Vatican's Secretariat for Communications, have pushed for change when it comes to outreach to the LGBT community.
Martin has garnered criticism from conservatives for his recent book, Building a Bridge, which called on churches to be more welcoming of sexual minorities.
He is also set to speak at the major Catholic gathering the World Meeting of Families in Ireland in August, where he will be giving a presentation on how churches can support families who have members that identify as LGBT individuals.
Separately, various comments have been attributed to Pope Francis over the years that have raised eyebrows, such as his conversation with a Chilean sexual abuse survivor in April.
The survivor, Juan Carlos Cruz, told CNN at the time that the Vatican leader told him in a private conversion about being gay: "You know Juan Carlos, that does not matter. God made you like this. God loves you like this. The Pope loves you like this and you should love yourself and not worry about what people say."
While the Vatican refused to confirm or deny the comments, on other occasions Francis has made clear he is not looking to change the Catholic teaching on marriage.