Catholic Television Station to Open Studio at Former Crystal Cathedral
Catholic Television Station to Open Studio at Former Crystal Cathedral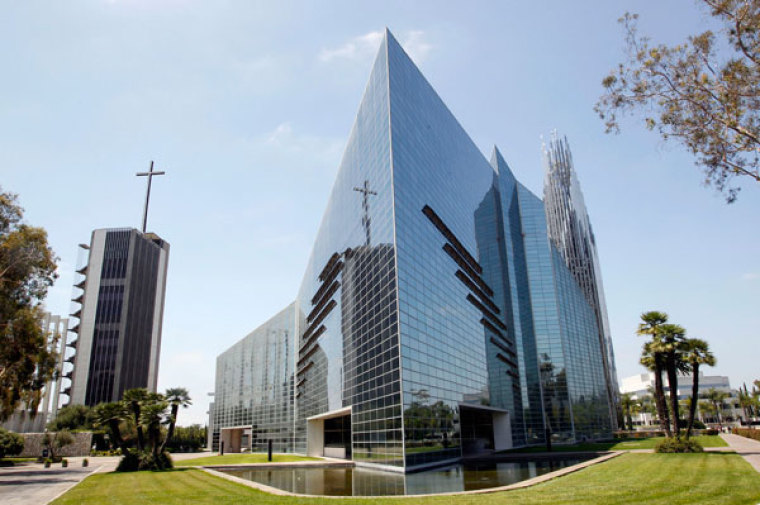 An Alabama-based Catholic television station will be opening a new studio at the campus of the former Crystal Cathedral of Orange County, California.
Eternal Word Television Network announced Thursday that they plan to have the studio at what is now Christ Cathedral, a Roman Catholic congregation under the Diocese of Orange.
Ryan Lilyengren, director of Communications with the Diocese of Orange, told The Christian Post that the agreement between EWTN and Christ Cathedral was part of a "vision."
"Part of Bishop Kevin Vann's vision for the cathedral campus is to share the vibrant and inspiring faith present within our Diocese and on the Christ Cathedral campus with the faithful around the world," said Lilyengren. "He shared this vision with Michael Warsaw, chairman and CEO of EWTN and they began to collaborate to make this vision a reality."
Lilyengren also told CP that the "studio in the Tower of Hope will be completed and operational by the end of the year."
"A control room is also being built in the bottom floor of the Cathedral Cultural Center. This facility will handle live and recorded broadcasts from inside the Christ Cathedral after its dedication in 2016," said Lilyengren. "The overall facility will be up and running and broadcasting daily well before the Cathedral is completed."
Crystal Cathedral Ministries was founded in 1955 by Rev. Robert H. Schuller and based at the worship venue, which was known for its imposing glass-paned walls.
The Cathedral was where Schuller's congregation attended services and the home of the widely broadcasted "Hour of Power" program. CCM filed for bankruptcy in 2010.
The Diocese of Orange purchased the Cathedral in February 2012 as part of the fallout from the bankruptcy. Per the agreement, CCM's congregation moved to St. Callistus Catholic Church under the new name of Shepherd's Grove.
Regarding the changes being made to the campus, Lilyengren told CP "much has been accomplished with regard to the transformation of the Christ Cathedral campus."
"We are nearing completion of our yearlong design effort for the renovation and transformation of the Christ Cathedral itself," said Lilyengren. "We are currently renovating the iconic Tower of Hope where the studio will be. This building is undergoing a full seismic retrofit."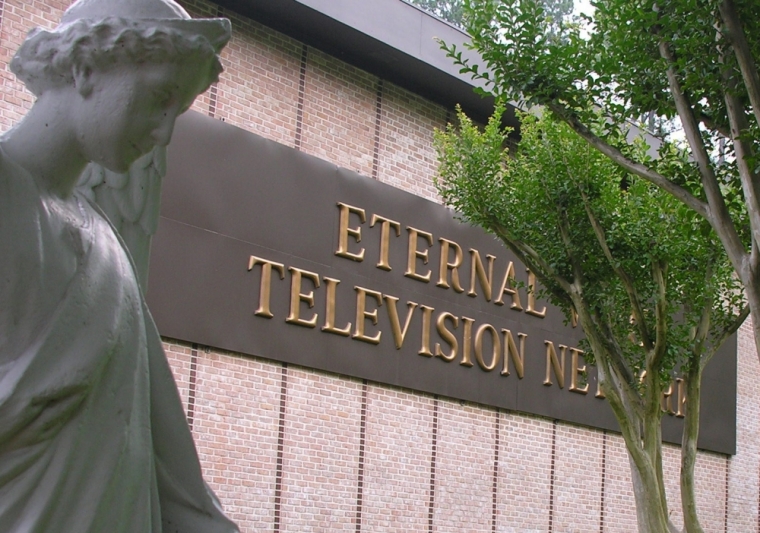 Michael Warsaw, chairman and CEO of EWTN, told CP about the plans that the station has for their facility at Christ Cathedral.
"We will build out a studio that is capable of supporting everything from regular talk shows to news segments and interview programs," said Warsaw. "In addition, there are many other spaces on the cathedral campus that will be wired into the control rooms and able to serve as additional locations for programs, such as the concert hall and ultimately the Cathedral itself."
Warsaw added that more was planned for the Christ Cathedral campus once the renovation of the property was completed.
"Once the renovations are complete on the Christ Cathedral building, we anticipate originating programming from the church itself," said Warsaw.