Catholics and Evangelicals Have an Enormous Overlap on Social Political Issues, Says Ron Sider at Micah Summit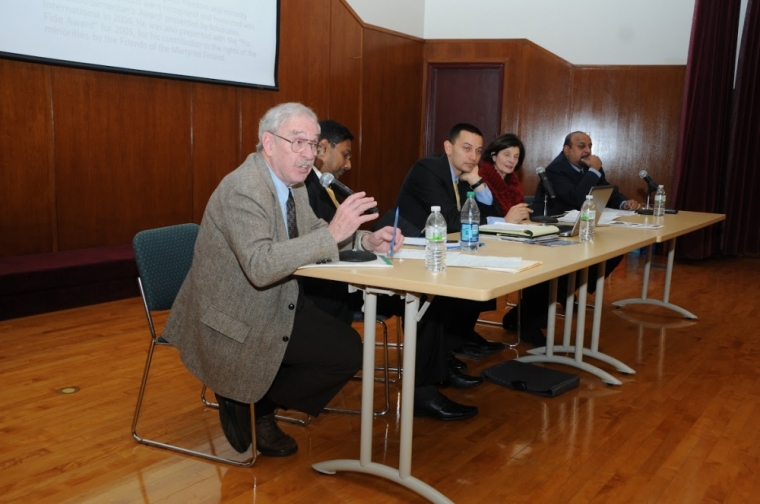 NEW YORK — Theologian and founder of Evangelicals for Social Action Ron Sider recently spoke at the Micah Summit Event in New York City where he discussed the impact of Catholics and Evangelicals working together for social reform.
The renowned author spoke during the event's Shaping Up for the Public Square segment on Monday afternoon where he highlighted the similar views of both Christian groups when it comes to social political issues and discussed some negative aspects between both parties' relations in the past.
"For most of the time [relations between Catholics and Evangelicals] have been awful," said Sider to the crowd. "If you think back 50 years ago we were calling each other dreadful names. We've made enormous progress on that, especially now in the U.S. because of finding each other on issues of abortion and marriage. I think it's important that we continue the dialogue discovering each other on common ground on social political issues where there's enormous overlap."
He also touched on their theological commonality and how that could be an advantage to them working together to solve some of the world's issues.
"Both Catholics and evangelicals believe that God is Father, Son and Holy Spirit. That the carpenter from Nazareth is true God and true man. His life, death and resurrection are the way to salvation for all people. That he rose bodily from the dead on the third day. That the Bible is God's unique special revelation fully authoritative. Catholics add some foot notes about tradition that are important but what I just said is common ground. And that Christ will return at some point," Sider told The Christian Post. "That's an awful lot of common ground. And I'd like to focus more on the common ground, as we continue to talk about the areas we disagree theologically."
Sider said one of evangelicals' main problems while engaging in politics is their lack of reflection while doing so. This is one area that the Catholic Church seems to have excelled in.
"How do Christians do politics in a way that is faithful both in a sense that it's grounded in biblical ways," he said. "Catholics have been working at that task of reflection for well over 100 years. A whole series of sophisticated empirical encyclicals have developed a very important Catholic framework for social engagement."
Geoff Tunnicliffe, Chief Executive Officer and Secretary General of the World Evangelical Alliance, spoke the following day during Micah Summit's Celebration and Sorrow event where Micah Challenge reflected on some of the MDGs or Millennium Development Goals of the U.N. they helped to progress. He briefly discussed a meeting with Pope Francis where they evaluated how they could help the poor.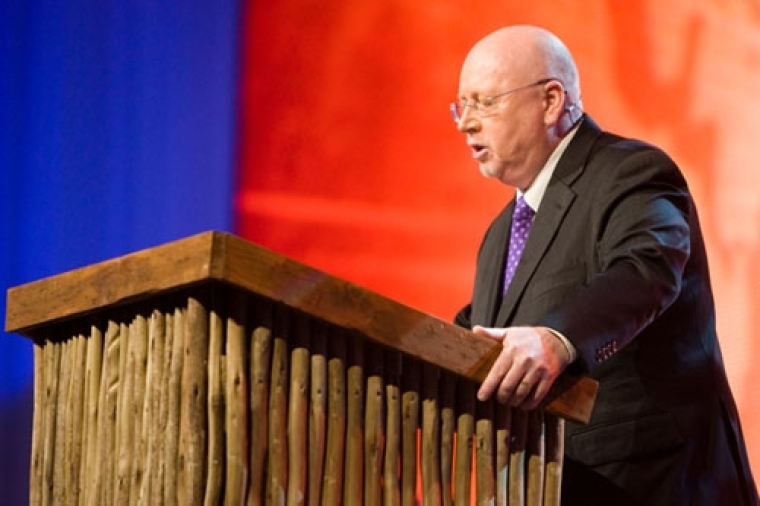 He stressed the importance of partnering with Catholics to help the world to CP.
"The challenge is so large that it takes everyone together, and of course all Christians, no matter what tradition, reads the word of Jesus about caring for the poor. So, I think what's powerful there is the fact that we could come together to focus on this one issue, I think it could be a powerful voice uniting around issues that matter to all of us," Tunnicliffe told CP.
He also feels that governments around the world will pay more attention to diverse groups of Christians such as evangelicals, mainline protestants and Catholics coming together to fight for the poor.
The Micah Summit was a two-day event hosted by Micah Challenge, the WEA (World Evangelical Alliance), and the Micah Network and held to discuss the Millennium Declaration which was issued in 2000. The event was brought global leaders together to evaluate promises made to the poor in the declaration with the current world crisis in mind.