CBN's Gordon Robertson Says Americans Need to Recognize 'We Are Funding Terrorism' (Interview)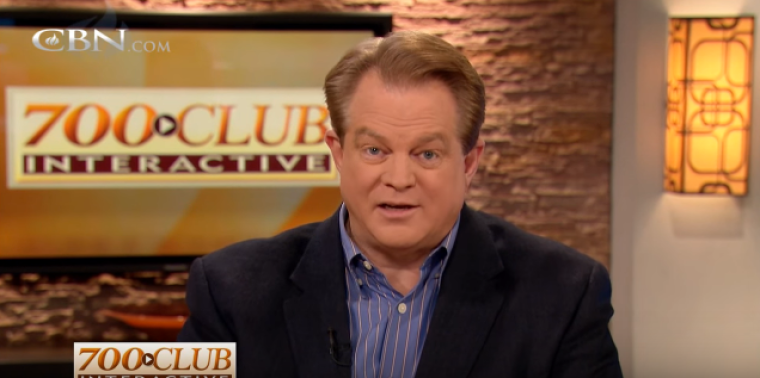 As Gordon Robertson, CEO of Christian Broadcasting Network (CBN) and son of Pat Robertson, gears up to release the gripping new docu-drama "In Our Hands," he says Americans need to realize that a percentage of foreign aid they send to Palestine is funding terrorism.
Marking the 50th Anniversary of the Arab-Israeli Six-Day War, CBN Documentaries is bringing "In Our Hands: The Battle for Jerusalem" to audiences next week. The film brings to life the miracle battle of paratroopers' hard-won victory at Ammunition Hill that reclaimed Jerusalem's Old City and the Western Wall.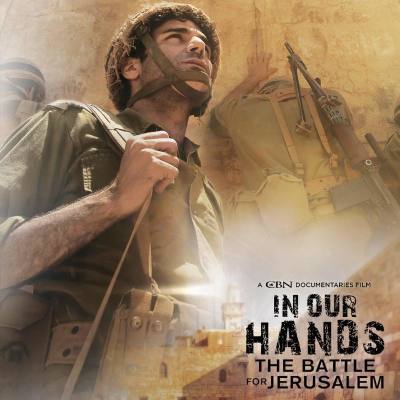 Narrated by Robertson, "In Our Hands" hits theaters nationwide for a one-night screening held by Fathom Events on May 23.
When asked what he thought westerners are most unaware about in the Israeli/Palestinian conflict that still exists today, Robertson took something straight from the headlines to help make his point.
"Mahmoud Abbas was in the White House and he made a declaration to President Trump, assuring Trump that the children and grandchildren being raised in the Palestinian Authority territory, were being raised to honor peace. I'm sorry that's an absolute lie! We ran a story on "The 700 Club" this morning going into that [story] complete with video clips of Palestinian children talking about Jews as apes and pigs and the need to slaughter them," Robertson told The Christian Post.
"They honor the martyrs of jihad who have gone into Israel and have blown-up innocent people," he continued. "They have public squares dedicated to the men who invented the suicide bombing vest."
"The 700 Club" co-host went on to say that the Palestinians also have a square dedicated to a man who loaded a refrigerator with explosives and went into Israel and blew it up, killing 15 people.
"On top of that, there's the pay to slay program. The Wall Street Journal did an incredible investigative report that was put out last month [revealing] 30 percent of the foreign aid going into the Palestinian Authority goes into the pay to slay program," Robertson warned, "where the families of terrorists or the terrorists individually are paid a monthly salary that increases based on the severity of the crime against Israelis."
"As a U.S. citizen, I think that I need to recognize and tell other US citizens this is your tax money at work, you're paying for this terrorism. And I think most Americans don't understand that. So when I hear the Boycott, Divestment, Sanction movement and I hear that Israel is somehow a racist society, I go 'you guys don't understand what it's like to live under constant threat of terrorist attack.'"
Robertson admitted that America has surely had its taste of terrorism in the last 15 years with its September 11, 2001 and San Bernardino attacks but Israel has been dealing with it for far longer.
"Just imagine not just for the last 15 years but for 59 years, you've been subject to knifing, suicide bombings and then instead of the perpetrators of those attacks being condemned and put into prison, you find out there's a whole square in Ramallah dedicated to them. And by the way, their families are getting money from the Palestinian Authority because of that act," he pointed out.
Robertson said he always wishes to respect people and their opinions but he believes the opinion of many westerners is uninformed when it comes to Palestine. The New York native called that region in the Middle East a "terrorist state."
He urged that regardless of the administration in the White House, the Palestinian people have chosen to be led by radicals. Robertson highlighted former President George W. Bush's effort to try to have a democratic election in the Palestinian authority, but still they elected Hamas to lead them.
"I hear the English words coming out of the Arab leaders all trying to pacify the West but I see their actions and I hear what they say in Arabic and you listen to those translations and I'm sorry but they are supporting terrorism and doing so actively," Robertson said. "They're storing rockets in schools and hospitals and as long as they're doing that I don't see how you can support them."
"In Our Hands" will tell the story of Israel's 55th Paratrooper Brigade and how Israel Defense Forces risked everything to take back their homeland. The film is told with acted out historical illustrations and firsthand interviews.
For tickets to the Erin Zimmerman directed film, visit InOurHands1967.com.
Follow Jeannie Law on Twitter:
@jlawcp