CBS Puts Brakes on Marijuana Ad in New York's Times Square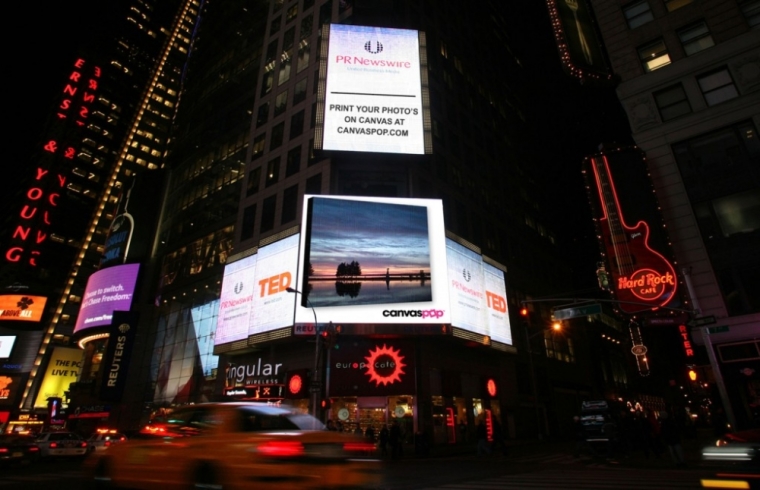 Times Square did not light up with its first-ever advertisement for marijuana as planned Tuesday morning, as CBS lawyers put the brakes on the promotion, according to Weedmaps. The organization is pushing to legalize the use of the plant in the state and paid $50,000 to spread its message on weed.
"Basically, we were told that we were set. Then it didn't run. We actually had some of our colleagues go out to the Square and see for themselves, because we were told by the company that we were working with that it was running," explained Aaron Houston, a policy advisor at Weedmaps.
"Currently, it is stuck in review by CBS lawyers. It hasn't been rejected as of this moment and we expect an answer from them imminently. We were told that we would hear back today (Friday)," he added.
Houston explained that the decision was made to run the Weedmaps advertisement in Times Square because of its economic and cultural importance.
"New York City, being such an economic and culturally important place, we wanted to highlight that the laws [on marijuana] need to change — and the laws are changing — and draw New Yorkers to that through an advertisement that was catchy," he explained.
Beyond the appeal, he said, the promotion is ultimately "a call to civic action asking New Yorkers to sign their name to a petition asking the governor and the leaders of the state to embrace Senator Liz Krueger's bill that will tax and regulate marijuana in New York, and finally put an end to the unjust persecution and incarceration of people of color."
CBS's reaction to the campaign wasn't expected, said Houston.
"Throughout the years, at least in my experience in the drug policy reform political world, there's an irony here that is a tried and true tactic of making ads that groups knew would get rejected," he said.
"We certainly did not do that in this case. We were fully expecting the ad to run as we were told it would," he said.