CCM Artist Laura Story Thanks God for 'Miracle' Baby Born Without Cleft Palate Despite Doctors' Predictions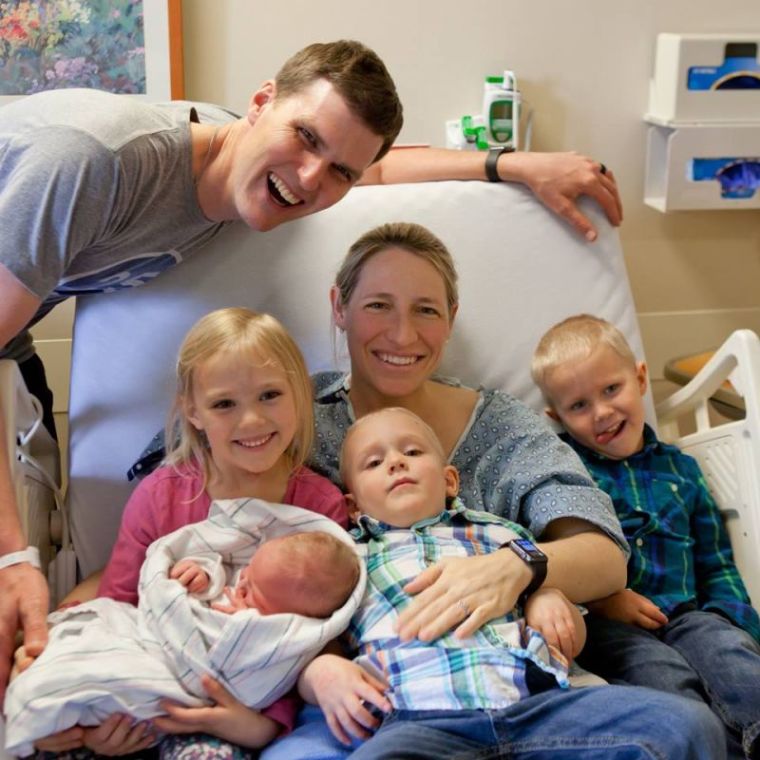 CCM artist Laura Story praised God for performing a "miracle" after her fourth child was born without a cleft palate despite doctors' predictions.
On Wednesday, the Grammy Award-winning singer announced on social media that her family had welcomed a new addition, Timothy William, early that morning. While the baby was born with a cleft lip, Story expressed gratitude that his palate was perfectly formed.
"Praising God for no cleft palate!!! #godanswersprayers," she wrote along with several photos of her three older children holding the baby.
Ahead of her son's birth, the "Blessings" singer shared a photo of Psalm 33:1, which reads "Sing joyfully to the LORD, you righteous; it is fitting for the upright to praise him."
"As I wait to meet with the doctor to hear more about baby Timothy's cleft lip and palette, I am reminded of what I read this morning in Psalm 33," she wrote. "If praise befits the upright, worry must befit those who don't know God or don't believe that He really is in control. God, give me the faith to choose faith over worry, trusting that my life (and Timothy's) is held securely in the palm of your hand."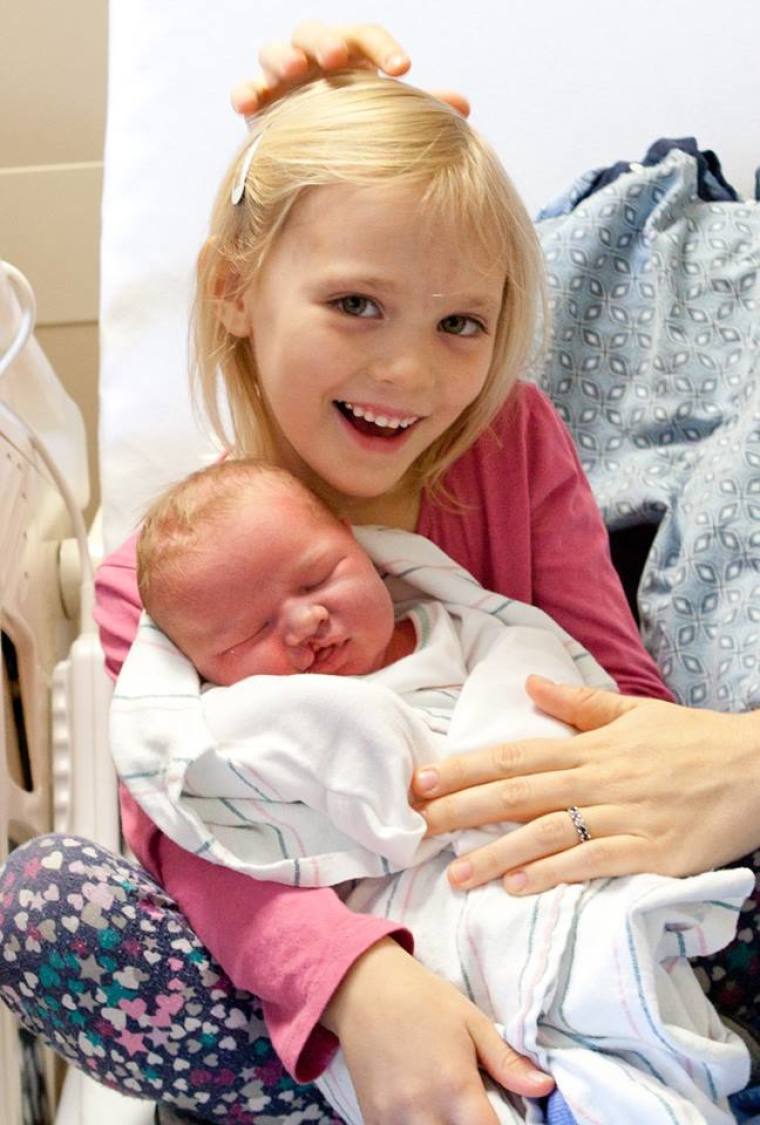 On social media, thousands of people congratulated Story and shared their own stories of living with a cleft lip and palate.
"Congratulations! Our son was born with a cleft lip and palate," wrote one commenter. "His infant smile with his cleft lip became so beautiful to us that we hated to put him through surgery. But in each surgery, God was able to accomplish more than even the doctors thought was possible."
Another person shared: "Congratulations! Such a perfect and handsome fella. We have two cleft affected children, it's a roller coaster but a beautiful ride!" 
The Centers for Disease Control and Prevention estimates that, in the United States, around 2,650 infants are born with a cleft palate, and 4,440 babies are born with a cleft lip, either with or without a cleft palate.
After their daughter, Mia, was born with a cleft lip and palate, "Duck Dynasty" stars Jase and Missy Robertson started the Mia Moo Fund, a foundation that raises awareness and funds toward the research and treatment of cleft lip and palate. The organization's slogan is "Because Every Kid Deserves A Smile."
Missy Robertson previously shared with The Christian Post how, after overcoming the initial shock of her daughter's condition, she came to realize that Mia's bilateral cleft lip and palate was no accident and it was actually a part of God's bigger plan for their lives.
"[Going] along this journey, I realized He [God] never left us, not one time," she said. "This is all part of a bigger plan and Mia is a huge part of His plan, and that's what we have to fulfill."
She later said motherhood helped her understand God's love for her in a very real way — especially after watching Mia go through five surgeries over 10 years.
"Being a mother is wonderful," she said. "It's helped me understand my Father's love for me. Even though He lets us go through struggles, I understand more now that they help us grow in our dependence and gratitude for Him and His ultimate sacrifice. This life is not about me. It's about Jesus."
On her blog, Robertson explained that her daughter's response to difficulties taught her how to embrace her shortcomings to "expand God's Kingdom."
"Isn't that what this life is about? Using our setbacks, difficulties, flaws and imperfections to show others about God's love?" she wrote. "Do you think that because God has allowed you to go through terrible things or have an affliction or disappointments that He doesn't love you? Quite the contrary."