CeCe Winans Defends Shirley Caesar After Grammy Mishap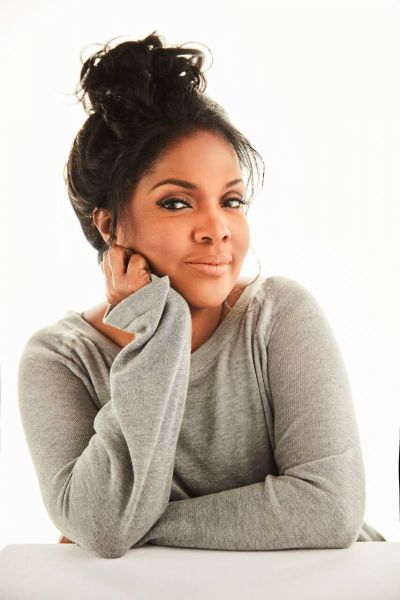 When the 59th annual Grammy Awards confused gospel music powerhouse and Pastor Shirley Caesar with fellow gospel music veteran CeCe Winans, the latter had something to say about the mishap.
Caesar accepted a Lifetime Achievement Award at the Grammys Sunday, but a reported technical glitch posted Winans' picture instead of the honoree due to receive the award. After Grammy's producer Ken Ehrlich apologized for the mishap in an interview with The Associated Press, Caesar graciously accepted the apology on social media.
"Appreciate apology! Again just honored to receive the Lifetime Achievement Award," she wrote.
However, Winans wanted the world to know her feelings on the matter.
"You can't mistake Shirley Caesar's beauty or voice! Thank you for a lifetime of blessings," Winans tweeted in her own message. "I adore you. Congrats on the well-deserved Grammy!"
When she visited daytime talk show "The Real" Thursday, Winans revealed that she wasn't in the room when her husband discovered the error.
"I said, 'oh no, that's horrible!' What a lot of people don't know is that clip that they showed was actually me, Shirley and Whitney (Houston) singing a song together," she revealed. "And no excuse on the Grammy's part, because they should have made sure they had Shirley but they had my part on there instead of hers. There is no one like Shirley Caesar."
Winans, whose album "Let Them Fall In Love" debuted at No. 1 on the Billboard Gospel Albums Chart, previously spoke to The Christian Post about her admiration for Caesar.
"I look at Shirley Caesar and I'm in amazement. She was on the top of the charts the other week when they redid her record," Winans gushed. "I'm like, 'what, the rap charts?' As long as she's been out here doing this, she looks amazing. Her voice is strong as ever and now she's experiencing something new, being on a chart that she never thought she would ever be on."
Watching Caesar's career helps Winans understand that there are still new experiences and opportunities to attain in her career that spans over 30 years.
"The older are still going on and still experiencing new things. That's pretty awesome," she said. "So it just let's us know that new things are always in front of you. You've never done it all."