Celebrity Pastor Rich Wilkerson Jr. and Wife Welcome 'Miracle' Baby After Public Infertility Battle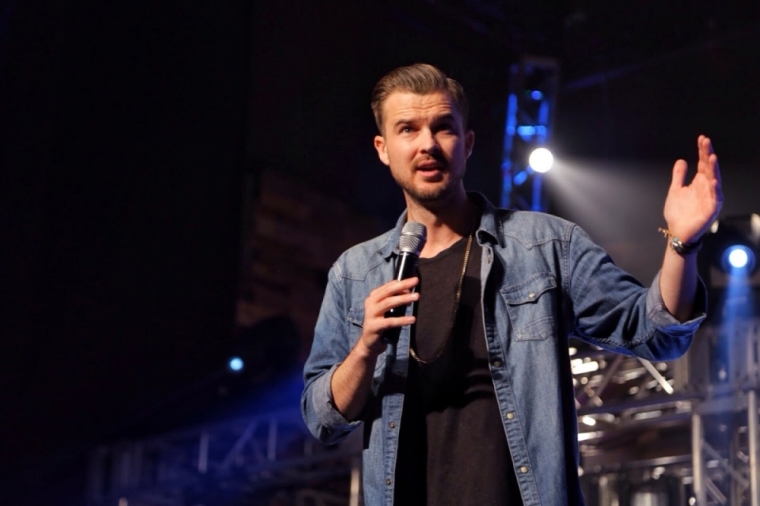 Pastor Rich Wilkerson Jr. became a household name in mainstream media when he officiated the wedding of Kanye West and Kim Kardashian in 2014. And now the man of faith and his wife are publicly thanking God for their miracle baby after an eight-year battle with infertility.
"Wyatt Wesley Wilkerson. Welcome to the world son," Wilkerson wrote on Instagram Tuesday with a photo of his newborn son swaddled in a hospital blanket.
His wife, DawnCheré, likewise praised God, stating, "God is faithful."
Both parents gushed about their son being a "miracle" to their lives.
Before giving birth, DawnCheré opened up in detail about their fertility struggles.
"I was told on my twenty fifth birthday by my doctor that we would have trouble conceiving," DawnCheré told PEOPLE. "I honestly thought the doctor was wrong. I never dreamed it would take eight years before we heard the words, 'You're pregnant.'"
In 2015, after garnering mainstream fame being pegged a "celebrity pastor," Wilkerson and his wife were offered a reality show called "Rich in Faith," where they both were very candid about their struggle to have a baby. The long wait put a strain on the couple but still, they held onto their faith and kept trying.
"Waiting isn't easy but it doesn't have to destroy your marriage." Wilkerson explained to PEOPLE. "We never made our relationship center around having a child."
"We had a lot of time where we wondered if it was going to happen," he added. "There were a lot of disappointments along the way. We had to learn to deal with the setbacks, which was really hard."
In the meantime, the couple continued to lead their thriving congregation in Miami, Florida, at Vous church. Wilkerson also penned a few books, his most recent one being, Friend of Sinners.
"Looking back, I wouldn't change a thing," DawnCheré concluded. "Rich and I have both grown in our faith and grown together through this struggle in ways we never would have otherwise."