Centcom Socialite Involved in 2012 Petraeus Scandal Buys New Home for Pakistani Children Whose Christian Parents Were Killed by Muslim Mob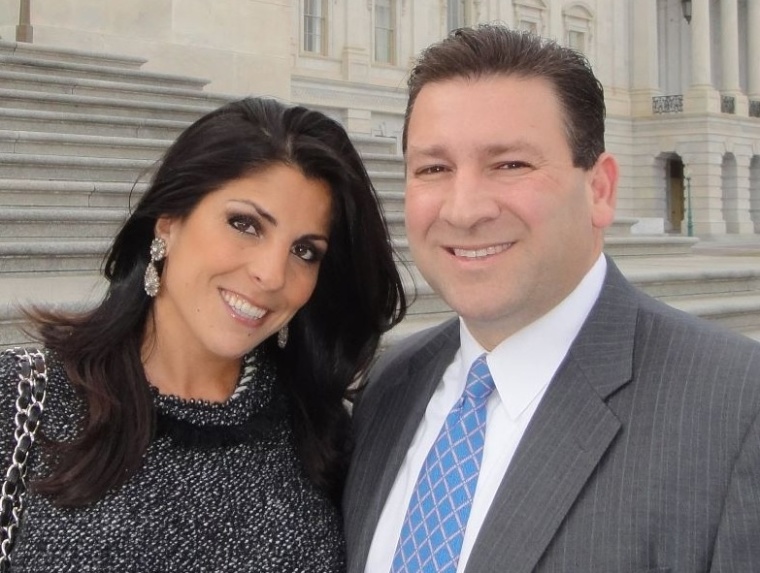 With help from a Dominican-Pakistani priest, an American couple has bought a new home for three Pakistani children whose Christian parents were burned alive by an angry mob of Muslims in the Punjab Province after being accused of blasphemy in November.
Moved by the orphans' unfortunate situation and the barbaric death of the children's parents, Jill and Scott Kelley of Tampa, Florida, have paid for a new home for the three children of Shama Bibi and Shahzad Masih, The New York Post reports.
After being accused of ripping pages out of the Koran, Bibi and Masih were tortured, had their legs broken and were thrown into a brick kiln by a mob of about 500 to 600 Muslims in the town of Kot Radha Kishan on Nov. 4.
Jill Kelley, who had previously worked with U.S. Central Command and made national headlines by unintentionally sparking an affair scandal which forced the resignation of CIA Director Gen. David Petraeus in 2012, said she was saddened to hear of the plight of the three kids (aged 1, 4 and 6). She said that she wanted to find a place for them to live and contacted a priest in Pakistan, Father James Channan, to help her find a house to buy.
"I have never met Father [Channan] but I put my trust in him and he found a house for the children," Kelley told The New York Post. "I personally paid for the house and we have just gone into contract. Nothing will bring their parents back, but if I can help these children and do something to provide for their future at Christmas then it is worth it."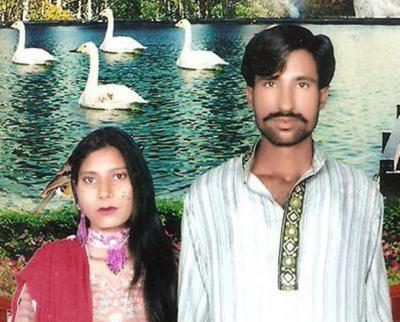 Channan, who is the coordinator of the United Religions Initiative and the director of the Peace Center of the Dominican Order in Pakistan, has been critical of the Pakistani government's handling of blasphemy-related murders. He has also been outspoken about the atrocious and wrongful murder of Bibi and Masih.
"Our present government has the worst record of not punishing the culprits of these cases," Channan told The Gatestone Institute. "All of them are set free after a short time. There is a big question for us: Where is justice."
Channan has partnered with other religious leaders in Pakistan in seeking justice for the slain couple through the Pakistani Supreme Court.
Two weeks ago, Pakistan's Supreme Court called for the arrest of two Muslim clerics, who allegedly incited the mob to torture, burn and kill the Christian couple. The court also levied disciplinary action on five police officers who did not prevent the crowd from killing the Christian couple, although the cops were in the immediate area of the altercation. At least 138 people have been charged in the mob killing, and at least 59 have been taken into custody.
Although the Pakistan government is seemingly pursuing justice for the slain couple, Dr. Nazi Bhatti, president of the Pakistan Christian Congress, told the Institute that the nature in which the nation's blasphemy laws are being enforced indicates that "the blasphemy laws are only legislated to target religious minorities."
"The incidents of violence against Christians and the Ahmaddyia community have risen to 200 percent after becoming PML in power in the province of Punjab," Bhatti said. "There are blasphemy cases registered in more than a dozen police stations. While the courts have ordered the arrest of one Muslim media station boss and another Muslim artist from a TV channel, they are enjoying a police escort and attending meetings and no one dares to arrest them. But one false allegation of blasphemy, and the police put Christians behind bars, and courts award them death sentences."
Pakistan's blasphemy laws are still conducive to widespread abuse by Muslims looking for their own personal gain by accusing a religious minority member of blasphemy, Channan added. As in the case of Bibi and Masih, many victims are accused of blasphemy and never even get a court trial before the Muslim public punishes the victims in their own way.
"These laws are so dangerous that once a person is accused, his or her life in Pakistan has become impossible," Channan said. "Even if the courts eventually declare an individual innocent, radical Muslims may still murder the person, which is considered an act worthy of praise."