Challenging Roe: 5 states that have passed strict anti-abortion laws in 2019
Ohio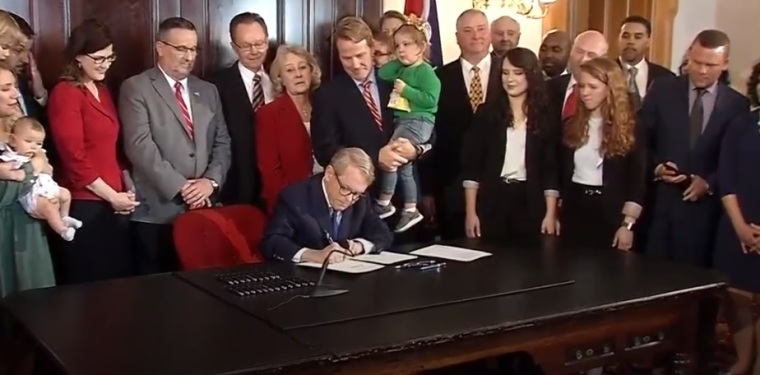 In April, Ohio Governor Mike DeWine signed Senate Bill 23, or the Ohio Human Rights and Heartbeat Protection Act, into law.
The new law bans aborting babies as soon as they have a detectable heartbeat.
"The essential function of government is to protect the most vulnerable among us — those who do not have a voice," said DeWine at the signing ceremony.
"Government's role should be to protect life from the beginning to the end, to protect those who cannot protect themselves, such as the elderly, the unborn, those who are sick, those who have a disability, those who have a mental illness, or an addiction."
On Wednesday, the American Civil Liberties Union of Ohio and Planned Parenthood filed a lawsuit against the Act, seeking to prevent the law from taking effect in July.
"This assault on reproductive rights has been anticipated, and we've been preparing and perfecting our case," said ACLU of Ohio Legal Director Freda Levenson.
"The law of the land has been crystal clear for nearly 50 years: women have a categorical right to a pre-viability abortion."