Challenging Roe: 5 states that have passed strict anti-abortion laws in 2019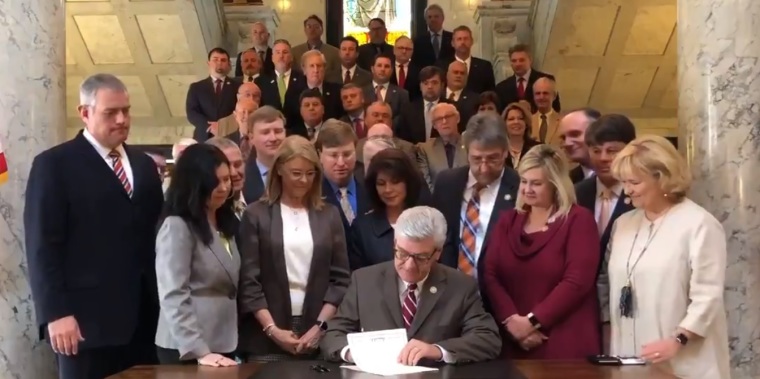 Over the past few months, multiple states have passed laws that greatly restrict or all but outlaw abortion, in large part as a way to challenge and possibly overturn the 1973 United States Supreme Court decision Roe v. Wade.
Many activists and politicians saw the confirmation of Justice Brett Kavanaugh to the Supreme Court as creating a pro-life majority on the highest court that could overturn Roe.
Several states have considered increased restrictions on abortion, especially bans on abortions once the heartbeat of an unborn baby is detected. Both Missouri and Louisiana are close to passing such laws.
Here are 5 states that have recently passed restrictive laws against abortion. These include laws that ban abortion when an unborn baby's heartbeat can be detected and one law that makes abortion a felony.