Chance the Rapper Says He Doesn't Make Christian Rap, But Calls Himself a 'Christian Rapper'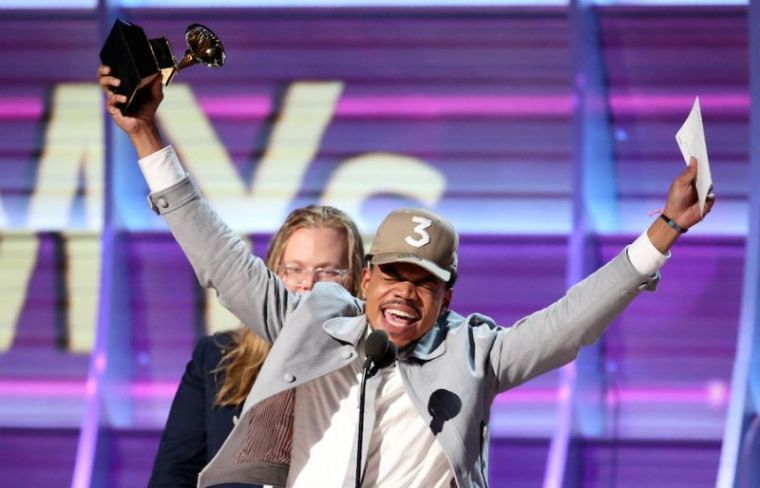 In a recent interview with Teen Vogue for their cover story, Chance the Rapper clarified that his music is not Christian rap but said he does consider himself a Christian rapper.
During his conversation for the cover story, the mainstream emcee spoke with "Get Out" Director Jordan Peele and the two covered everything from his creative processes to his relationship with Kanye West, and his disdain for labels.
"One of my biggest fears with Coloring Book was that it would be labeled. I hate labels, I never sought out for people to recognize it as a gospel album. I don't make Christian rap, but I am a Christian rapper," Chance said.
"When I was going out and trying to fully give glory to God, in my setting, I feared that people would be dismissive of it, like, 'This is Christian rap, I'm not trying to hear it.' But it's the total opposite: People were very accepting of it. Whether they say, 'I'm an atheist, but I love Coloring Book' or they say, 'I'm so glad I was able to get closer to God through this project,' people had formed opinions about what I put into the world. I think that's always the goal of art, is to make people ask themselves questions. Like 'Get Out'!" he added.
The Grammy Award-winning mixtape, Coloring Book, was Chance's third album and went on to be a colossal success.
"When I was working on Coloring Book, I knew that I wanted it to be a beacon for independent artists and music makers with their own agenda. I didn't know exactly how large the impact would be. But [because of] the light and the purity of the album — what I was trying to show people — I realized there was a lot of work that would go hand in hand with it. That's what kind of led me to become more involved in the schools and in my church. It's cool to say things, but if you can do it, [that] makes it real," he maintained.
Though Chance is not a new artist, it is the first time his work was nominated because the Recording Academy changed their eligibility rules last year to allow works to be released via streaming platforms. Chance was nominated for seven awards at the 2017 Grammy Awards and put his Christian faith on full display while at the mainstream award ceremony.
While there, he was joined by Kirk Franklin, Francis and the Lights, and Tamela Mann for a gospel performance of "How Great" and "All We Got."
They were also accompanied by a huge gospel choir who helped them end the triumphant night in true Sunday worship fashion.
"Ya better stand up right now and stop playing, I'm worshiping my God. He's powerful, merciful, worthy," Chance declared while he and Franklin went back and forth giving praise to God.
Earlier in the evening, the 24-year-old Chicago rapper took home awards for Best Rap Performance for "No Problem," Best New Artist, and Best Rap Album.
During his acceptance speech, the Kanye West protege likewise gave praise to God. He shouted, "I got the victory in the name of the Lord" while the wrap-up music played to hurry him off stage.
"Glory be to God. I claim this victory in the name of the Lord," Chance said while accepting his award for best new artist. "I want to thank God for my mother and my father, who supported me since I was young, for Kirsten, for Kensli, for all of Chicago, and I want to thank God for putting amazing people in my life."
Follow Jeannie Law on Twitter:
@jlawcp