'Catholic Warrior' Thanks God for Helping Her Defeat Satan in Legal Battle Over 'Pits of Hell' Display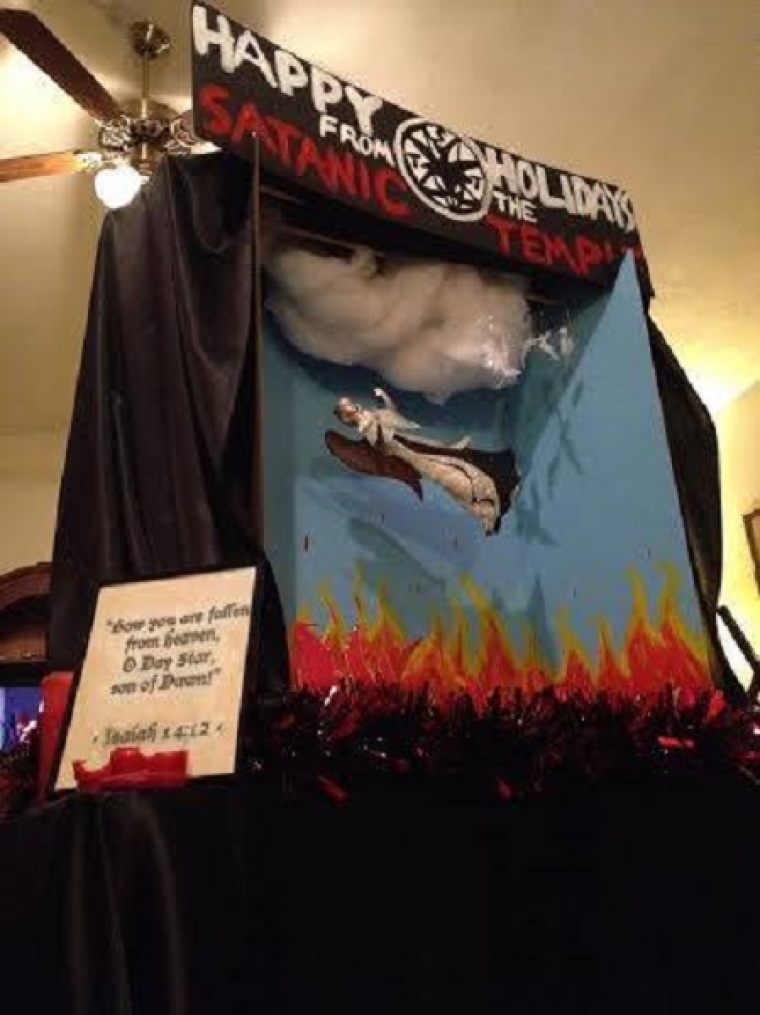 A woman arrested for attempting to remove a Satanic display placed in the rotunda of the Florida capitol building will not be charged with vandalism.
Susan Hemeryck, a self-described "Catholic warrior" who was arrested last year for attempting to destroy the display, will not go to trial for her actions.
Charges against the Tallahassee woman were dropped when prosecutors were unable to note what sufficient damage was done to the display, which had been donated last year by the group known as the Satanic Temple.
"The defendant is simply carrying the display. … No damages are apparent — it is simply disassembled," read court documents, as reported by the Tallahassee Democrat.
In a statement released following the decision, Hemeryck said that she was thankful to God for having the charges dropped.
"I am very grateful to God for giving me the grace to take a stand against Satan and those who invoke his name even if they do not fully know what they are doing," stated Hemeryck.
"I wanted the jury to know that I did not act criminally as wrongly portrayed, but as a devout Catholic following the Church's teaching for non-violent and peaceful opposition of evil."
In 2013, the Satanic Temple attempted to have a display placed next to a manger and an atheist display honoring "The Church of the Flying Spaghetti Monster."
The display was decorated as the pits of hell, with an angel falling into a fire. The display included the statement "Happy Holidays from the Satanic Temple."
Officials rejected the display, arguing that it was too "grossly offensive" to be included with the manger and the atheist display.
In response, the Madison, Wisconsin-based Freedom From Religion Foundation and the Washington, D.C.-based Americans United for Separation of Church and State filed legal action.
Last year, in response to the legal pressure, officials agreed to include the Satanic Temple's display during the Christmas season.
However, after the display was completed, 54-year-old Hemeryck came and attempted to remove it from the capitol.
Hemeryck was arrested for criminal mischief and released sans bail. Late last December she apologized for her actions, saying she felt obiglated to remove the display because its presence was wrong.
Rob Boston, spokesman for Americans United, wrote Monday in a blog entry that the decision to drop charges was troubling and hypocritical.
"Imagine if it had been a simple Nativity scene, perhaps one made from cardboard and paint with a few plastic figures included," argued Boston.
"Now imagine someone walks into the rotunda, states publicly that the display is offensive and knocks it down — and then boasts about it to arresting officers and news reporters. What do you think would happen to that person? Do you think all charges would be dropped?"