Charles Barkley Offers Opinion on Michael Brown Case; Says 'True Story' Told by Grand Jury's Decision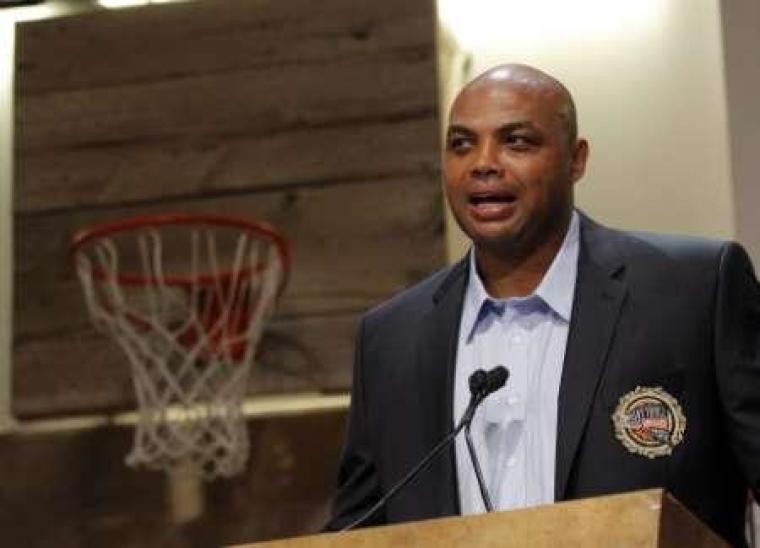 On Tuesday, former NBA star Charles Barkley offered his opinion about the Ferguson grand jury's decision not to indict officer Darren Wilson in the death of Michael Brown.
"The true story came out from the grand jury testimony," Barkley told Mike Missanelli, host on Philadelphia radio station 97.5. "Key forensic evidence and several black witnesses that supported Officer Darren Wilson's story," he continued. "I can't believe anything I hear on television anymore. And, that's why I don't like talking about race issues with the media anymore, because they (the media) love this stuff, and lead people to jump to conclusions. The media shouldn't do that. They never do that when black people kill each other."
Barkley is known for being controversial. In 2013, he notably said he agreed with the verdict handed down in the George Zimmerman case after Zimmerman was found not guilty of killing 17-year-old Trayvon Martin. The case, much like the Michael Brown case, divided the country and brought up the topic of race relations as well.
"Well, I agree with the verdict," Barkley told CNBC. "I feel sorry that young kid got killed, but they didn't have enough evidence to charge him. Something clearly went wrong that night—clearly something went wrong—and I feel bad for anybody who loses a kid, but if you looked at the case and you don't make it—there was some racial profiling, no question about it—but something happened that changed the dynamic of that night."
As he did in 2013, Barkley brought up the media's involvement and depiction of the case. He noted that the media is biased no matter what way it goes, which is what often prevents him from speaking out about the topic.
"I just feel bad because I don't like when race gets out in the media 'cuz I don't think the media has a 'pure heart' as I call it," he added. "There are very few people who have a pure heart when it comes to race. Racism is wrong in any shape [or] form—there are a lot of black people who are racist, too. I think sometimes when people talk about race, they act like only white people are racist. There are a lot of black people who are racist. And I don't like when it gets out there in the media because I don't think the media has clean hands."
The former NBA champ also added that he is extremely grateful for the police who work in seemingly dangerous neighborhoods and that it was the public's responsibility to respect authority.
"[We] have to be really careful with the cops, because if it wasn't for the cops we would be living in the wild, wild West in our neighborhoods," Barkley explained. "We can't pit out certain incidentals that don't go our way and act like the cops are all bad … Do you know how bad some of these neighborhoods would be if it wasn't for the cops?"