Charles Dickens' Christian Values at Heart of 'The Man Who Invented Christmas,' Director Says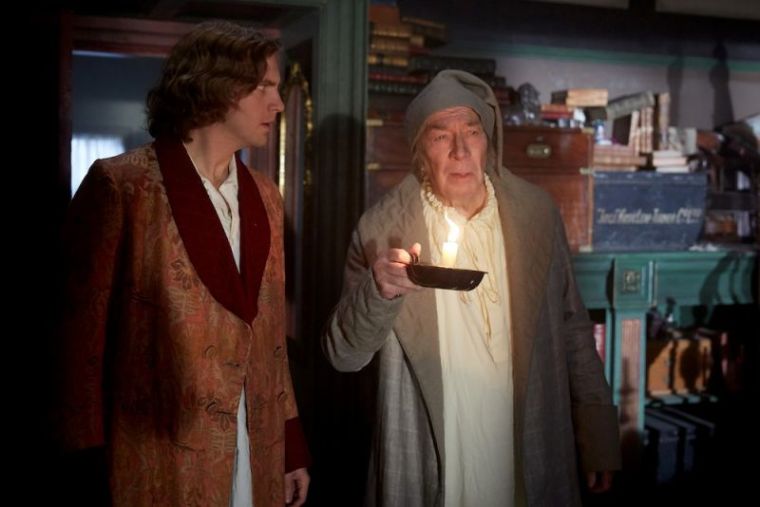 Generations have seen numerous adaptations of Charles Dickens' A Christmas Carol in books, stage plays, movies and cartoons. And starting next week fans of the age-old classic can experience the story like never before — through the eyes of Dickens himself.
In "The Man Who Invented Christmas," actor Dan Stevens ("Downton Abbey" and "Beauty and The Beast") transforms into Dickens, a man who is literally haunted by his past, present and future. The film is based off of Dickens' real life story as told by author Lee Standiford in the The Man Who Invented Christmas: How Charles Dickens's A Christmas Carol Rescued His Career and Revived Our Holiday Spirits.
While Christians worldwide celebrate the birth of Jesus Christ on Christmas, there was once a time that puritanism and the industrial revolution caused people to abandon the spirit of the holiday. In 1843, Dickens helped turn things around by self publishing A Christmas Carol after publishers stopped believing in the writer who was also struggling with debt.
Bharat Nalluri, the director of "The Man Who Invented Christmas," believes Christians will appreciate the themes in the film.
"Dickens was Christian, and he had very strong moral values about how one should treat their fellow human being. He took those values that were important to him and made them about everyone," Nalluri told The Christian Post. "He takes those Christian values and he tells us of a time in 1843, which, as he described it in other works, [A Tale of Two Cities]: 'It was the best of times, it was the worst of times.' In a bad way it's showing what we're still talking about, but Dickens reminds us of that and what potentially our role is in the world."
The film is not easily classified in one genre, with hints of comedy, drama and science fiction wrapped into a biographical tale. Nalluri, known for work in the sci-fi genre with "Resident Evil" and "Alien vs. Predator" says that sense of complexity is what drew him to the script.
"What I liked about this film, which was what made me look into Dickens essentially, [he makes them] laugh, makes them cry, and then if you want, you can take something else away from it," Nalluri told The Christian Post. "I think that is Dickens' genius. ... All sorts of things were kind of talked about for the betterment of society. So I think that's really at the heart of it."
The film effortlessly blends the story of Dickens and his unresolved childhood issues with the classic characters from "A Christmas Carol" that interrupt his everyday life in a story of redemption. While fans of "A Christmas Carol" may think they know the fate of Bob Cratchit and Tiny Tim, audiences will experience a unique journey with Dickens and Ebenezer Scrooge, portrayed by Oscar and Golden Globe-winning actor Christopher Plummer ("A Beautiful Mind," "Beginners," and "The Last Station") that might change the way they view the age-old Christmas classic.
"The Man Who Invented Christmas" will be in theaters on Nov. 22.