Charles Stanley to Be Keynote Speaker at NRB's 'First Amendment Lunch'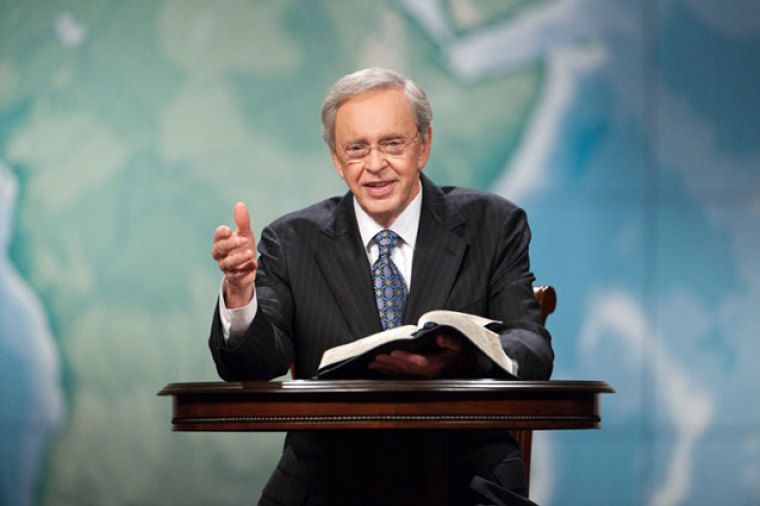 First Baptist Church Atlanta Senior Pastor Charles Stanley will be the keynote speaker for the National Religious Broadcasters' fourth annual "First Amendment Lunch."
NRB announced Thursday that the founder and head of In Touch Ministries was going to be the keynote speaker for next week's event.
Jerry A. Johnson, president of National Religious Broadcasters, explained in comments emailed to The Christian Post that there were two reasons for Stanley being invited to speak: "prayer and the First Amendment."
"As a gifted Bible teacher who has taught and written much about prayer, Dr. Stanley is the perfect choice on the National Day of Prayer," said Johnson.
"As a biblical preacher who is also a patriot, who loves his country, and encouraged Christians to make a difference in the last election, it is fitting for Dr. Stanley to speak at NRB's First Amendment Lunch. He is an outstanding NRB member."
The First Amendment Lunch is the way in which the NRB observes the National Day of Prayer, a nationwide observance that takes place every year on the first Thursday of May.
This year's theme is "For Your Great Name's Sake," taken from the Bible verse Daniel 9:19, which reads "O Lord, hear; O Lord, forgive; O Lord, listen and do; defer not, for your own sake, O my God: for your city and your people are called by your name."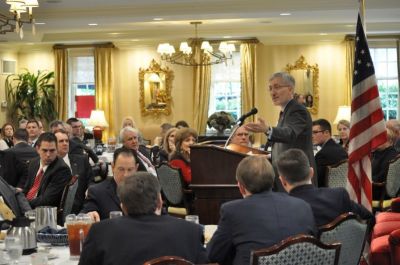 Dion Elmore, chief communications officer with the Colorado Springs, Colorado-based National Day of Prayer Task Force, told The Christian Post in an earlier interview that over 40,000 local events are scheduled for the national observance.
Elmore also told CP that since the sacred observance was started, "every [president's] administration has sent representation to the National Day of Prayer Observance."
"Our hope is that, once again, citizens of the United States will be encouraged by the presidential and gubernatorial proclamations to 'turn to God in prayer and meditation at churches, in groups, and as individuals,' believing what the scripture teaches in James 5:16, that 'the effective, fervent prayer of a righteous man avails much.'"
Anne Graham Lotz, Chairman of the National Day of Prayer Task Force, said in a recent video message that "If ever we needed to pray for our nation, it's now."
"All of us can agree that our nation needs healing. God promises to do so, but on the condition that we pray humbly, seek His face, and turn from our own sin," said Lotz.