Charlie Hebdo Cartoons Are 'Racist Bullying;' Islam Unequivocally Condemns Terrorism, Says Duke University's Islamic Studies Director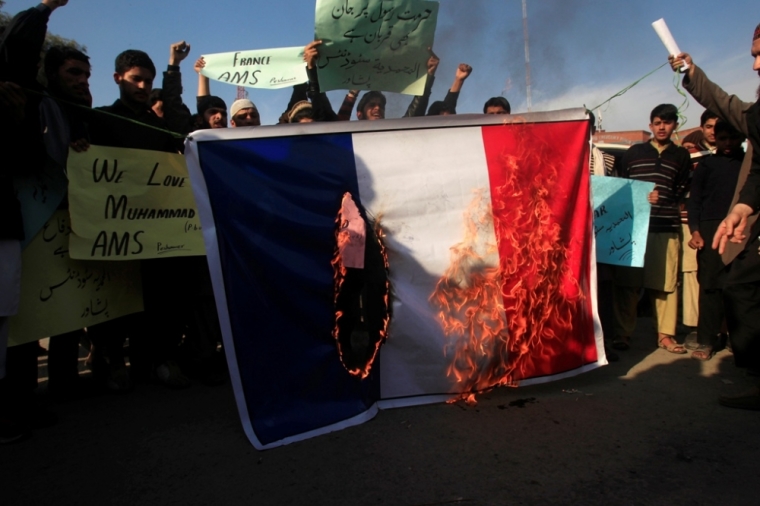 Duke University's director of the Islamic Studies Center, Omid Safi, has said that French satirical newspaper Chalie Hebdo's controversial drawings are "racist bullying" disguised as "freedom of speech." At the same time, Safi said that Muslim leaders have made it very clear that Islam does not condone terrorism of any kind, and dismissed claims made by HBO host Bill Maher that hundreds of millions of Muslims support violence.
Safi shared his views on a number of topics concerning the recent terror attacks in Europe in an email interview with The Christian Post on Monday. He affirmed that Muslims "have already, consistently and unequivocally, spoken out against terrorism."
At the same time, he called Charlie Hebdo, the magazine that published several cartoons of the Muslim prophet Muhammad, "bad satire" for continuously targeting Muslims and their religion.
"I view Charlie Hebdo as bad satire. Real political satire, as it has been said, is the weapon of the powerless against the powerful. It's speaking truth to power, against the state, against hierarchy, against wealth, privilege, status," Safi said.
"In this case, we see a mockery of the most marginalized and disenfranchised community in France, who are marked as 'other' racially, religiously, and socioeconomically. So no, I do not see this as pure political satire, but something more akin to racist bullying disguised as freedom of speech."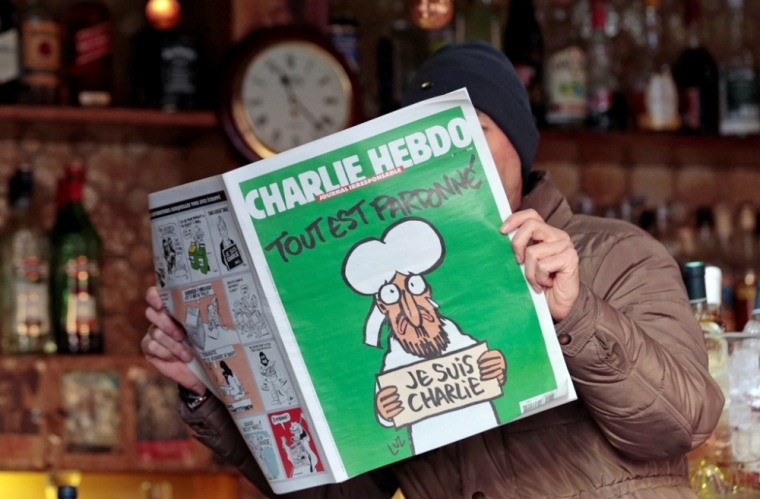 He insisted, however, that the murder of the 12 cartoonists by jihadist gunmen was a "vile and indefensible response."
While millions of people in France have marched in support of Charlie Hebdo and have defended its freedom of press, a number of religious leaders have said that mocking other's faith, the way the magazine has been doing, does not benefit prospects for peace.
"You cannot provoke. You cannot insult the faith of others. You cannot make fun of the faith of others," Pope Francis told journalists when asked about the Charlie Hebdo situation last week.
Charlie Hebdo's editor in chief Gerard Biard responded by telling "Meet the Press" that his magazine does not attack religion, "but we do when it gets involved in politics."
"If God becomes entangled in politics, then democracy is in danger," he added.
In the aftermath of the Paris shootings, Safi posted a blog post titled "9 Points to Ponder." In it, he called on others to turn to faith at times like this.
"We turn inward, not because the answers are easy, but because not turning inward is unthinkable in moments of crisis," the Islamic Studies Center director wrote.
Safi noted that it is important to mourn those who have died, and remember that terror attacks are continuing around the world on a daily basis — at least 37 people died in Yemen due to a suicide bomber on the same day of the Paris shooting.
As for the Charlie Hebdo drawings, he defended the free speech rights of the publication, but noted that it's important to point out that some Muslims do not object to the cartoons simply because they depict Muhammad.
"What many of them object to is not the pietistic miniatures depicting Muhammad ascending to heaven, but rather the pornographic and violent cartoons lampooning Muhammad," he wrote.
Safi highlighted, however, that there is no point apologizing for actions that deserve no defense.
"The shooting of artists, satirists, journalists, heck, the shooting of any human being, is an atrocity that stands as its own condemnation," he wrote.
He added that the shooters "have done more to demean people's impression of the religion of the prophet than the cartoonists in Charlie Hebdo ever did. If the shooters wanted to do something to bring honor to the prophet, they could begin by actually embodying the manners and ethics of the prophet."
In his interview with CP, Safi hit back against those who have suggested that Islam supports terrorist attacks.
Maher, who has spoken out against Islam on a number of occasions, said earlier in January that there are "hundreds of millions" of Muslim people who support the attack in Paris.
Safi said he would like to see the "'extemist-wand' that Bill Maher is waiving over the globe to get these numbers.'"
"My sense is that the majority of Muslims both disapprove of the racism of the cartoons and disapprove of the murders. Surely there has to be room to articulate that position," Safi said.
Tensions in other parts of Europe have also been rising in recent weeks, in particular with the PEGIDA "anti-Islamisation" marches in Germany, where tens of thousands have participated in demonstrations against Germany's open immigration system and the Muslim communities that have been established there.
Safi said that such developments are cause for concern, as there have been a number of reported attacks on Muslims in Germany, including one which resulted in a death.
As for examples of various Muslim voices that have condemned violence done in the name of Islam, both in the Paris shooting and in the rise of terror group ISIS in Iraq and Syia, Safi linked to a number of sources, which can be read here, here, here and here.
"The real issue is not whether Muslims are condemning terror, but whether the rest of us are willing to hear it. And if we are not, what does that say about our own presumptions?" he asked.