Chattanooga Gunman Sent Text Containing Islamic Verse Declaring War, FBI Reveals; Family Says He Was Depressed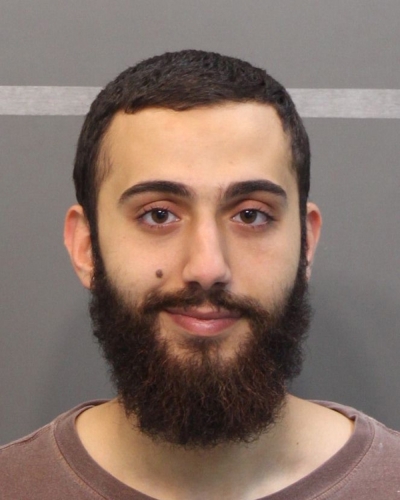 Muhammad Youssef Abdulazeez, the Kuwaiti-born American gunman who killed five Marines last week, sent a text message linking to an Islamic verse that declares war just hours before the attack, the FBI revealed. The shooter's family claims he was suffering from depression.
"Whoever shows enmity to a friend of Mine, then I have declared war against him," the text reads, according to FBI agents who shared the information with The New York Times. The verse is one of the Hadith Qudsi, a quote from the Islamic prophet Muhammad which is not included in the Quran, but is considered just as holy.
The FBI is investigating Abdulazeez, who was killed during the attack on two military sites in Chattanooga on Thursday. The 24-year-old shooter drove up in a rented Ford Mustang outside a shopping center and fired at the Marine Corps Reserve Center, before he drove six miles to the Navy Operational Support Center, where he fatally shot five Marines.
Federal agents are trying to establish a motivation behind the attack, and have said they will be looking into different possible answers.
"We are looking at every possible avenue, whether it was terrorism — whether it was domestic, international — or whether it was a simple, criminal act," FBI special agent Ed Reinhold said last week.
The Daily Beast noted that Abdulazeez authored a short-lived blog and wrote about Islam a number of times leading up to the attack. In one of his blogs, he wrote about life being a test "designed to separate the inhabitants of Paradise from the inhabitants of Hellfire."
The text message with the verse declaring war was apparently sent to a friend, whose name has not been shared. The friend has said he initially did not think much of the text, but admits it might be a clue into Thursday's shooting.
Abdulazeez's parents have said in a statement that their son suffered from depression, and had changed.
"There are no words to describe our shock, horror, and grief," read the statement from the family, according to The Associated Press. "The person who committed this horrible crime was not the son we knew and loved. For many years, our son suffered from depression. It grieves us beyond belief to know that his pain found its expression in this heinous act of violence."
"We understand there are many legitimate questions that need to be answered," the family added. "Having said this, now is the time to reflect on the victims and their families, and we feel it would be inappropriate to say anything more other than that we are truly sorry for their loss."
The Chattanooga Times-Free Press noted that the FBI is continuing to examine Abdulazeez's cellphone and computer in an attempt to establish if he was connected to international terrorism, though he was not on any known terror suspect lists.
Abdulazeez was arrested in a drunk driving incident earlier in 2015, and in 2013 lost a job at a nuclear power plant in Ohio because of a failed drug test. It is not yet known if there were any drugs in his system during the attack.
A further point of investigation will be a trip to Jordan that Abdulazeez made in 2014, supposedly to help clean himself up from his drug problems.