'Cheap Sex' and the Single Christian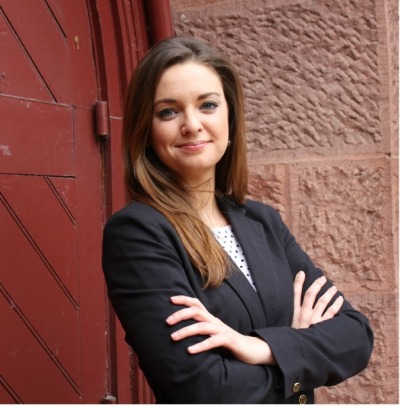 The Washington Post ran a fascinating op-ed by Mark Regnerus on September 5 that examines just how negatively society's dating patterns are impacting young Christians and what this could mean for the Church's future.
You'll recall Regnerus, an associate professor at the University of Texas, is the sociologist whose research found children raised by same-sex couples experienced more negative adult outcomes compared to children in traditional family structures. Now Regnerus is turning his attention to unmarried Christians.
His Washington Post article is well worth the read. Regnerus briefly touches on topics including online dating, delayed Christian marriages, clergy's uncertain responses, and our overly-permissive culture.
Where to start? Premarital sex as an acceptable sin.
Chastity is a lifelong onus for all Christians — married and unmarried. The problem is premarital sex seems like a more acceptable sin among the Millennial generation.
Regnerus identifies "Cheap sex," as the culprit. Proliferation of the Pill, pornography, convenience of cohabitation, and efficient online dating apps has cheapened sex.
"Young Christians are suffering the bruising effects of participating in the same wider mating market as the rest of the country," Regnerus writes.
"They want love, like nearly everyone else," he adds. They couple. Sex often follows, though sometimes after a longer period of time — a pattern that confuses them more than most, because premarital sex remains actively discouraged, but impossible to effectively prevent, in the church."
The stats hint this may be more than a mere fluke. Eighty percent of unmarried Evangelicals between 18 and 29 had engaged in sex, according to a study in 2009 by National Campaign to Prevent Teen and Unplanned Pregnancy.
So what can we expect?
Honestly, it's difficult to imagine challenges to the Church's teachings on sexual ethics could get worse. Amid religious revisionists' efforts to turn gender into self-expression and marriage into free-for-all groupings, now we face the impact of devalued sex.
The much-maligned purity culture is taking its toll on young Christians. Sex is a good gift. It's a physical and spiritual union between husband and wife within a lifelong covenant reflective of Christ and His Church. From my own personal observations, this message doesn't seem to be getting across in youth groups.
Following the same dating methodology as secular culture is a devolving, destructive trend for young Christians' marriages. Not because online dating for example, is a corrupt medium. In a transitional metropolis like Washington D.C., online dating has its benefits. The problem occurs when users approach online dating like a supermarket, wandering up and down the aisle in search of the best product for the lowest price.
Following this same no-strings-attached dating patterns as non-religious 20 and 30-somethings could result in Christians' delaying marriage. And Regnerus warns not to underestimate the negative effects delayed marriage could have on the Church.
Lower marriage rates could mean dwindling church membership. Local churches have historically offered a support system for couples and their children. Previous trends saw younger Christians leave the church during college years and inevitably return after marriage and family. Unmarried 20 and 30-something Christians could lose sight of churches' vital role in their lives.
"All this puts pressure on American pastors, operating as they are in a free religious market," Regnerus concludes. "'Meeting people where they're at' becomes challenging. Congregations are coming face to face with questions of just how central sexual ethics are to their religious life and message."
These dynamics raise important questions to consider:
How is the sacredness of sex passed down to future generations?
How can local churches better support singles as equally well as families?
Are Christians defending sex as vehemently as marriage?
Sex is under siege. The marriage culture war goes far beyond the same-sex or transgender dilemmas. Neglecting to defend the value of sex, chastity, and fidelity will have its consequences. Because, as Regnerus puts it, "It's not science that's secularizing Americans — it's sex."
Chelsen Vicari serves as the Evangelical Program Director for the Institute on Religion and Democracy. She earned her Masters of Arts in Government from Regent University and frequently contributes to conservative outlets. Follow her on twitter @ChelsenVicari.