Chicago Grandmother Arrested for Sawing Infant to Death After Baby Would Not Stop Crying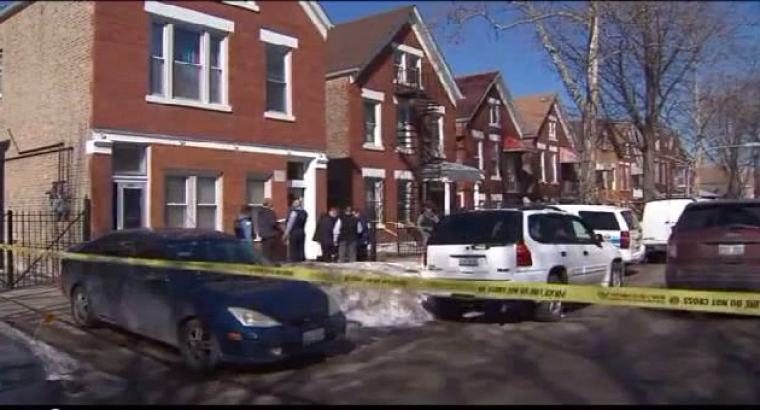 A grandmother in Chicago, Illinois, has been taken into custody after allegedly murdering her seven-month-old granddaughter with a circular saw because she would not stop crying.
The 52-year-old woman tried to stop the infant from crying by stuffing something into her mouth, according to one source. Then, authorities said, she used a circular saw to cut the baby's throat. She then attempted to take her own life and was found by another relative; she was taken to Mount Sinai Hospital, where she was in stable condition and in police custody.
The death came as a surprise to the entire family and community. Illinois Department of Children and Family Services said that there had been no prior contact with the family and there were no other children present at the time of the incident.
"He adored her," the baby's father's friend, Ben Llamas, told the Chicago Tribune.
The baby's father had moved in with her mother just one year ago, and even though "he was reluctant at first, he fell in love" with his daughter, Llamas told the Associated Press. "He shows us pictures of that baby every day."
A relative speaking with the Tribune said that the family "had no idea" what happened. "We just got the news that she passed away and that's all we know. She had no health problems, she was a good baby. We don't know yet [what happened], they haven't said anything."
The baby girl, identified as Rose Herrera, would have turned eight months old on March 16. Neighbors are in shock and stunned at the loss of the little girl's life, especially at the hands of her own grandmother.
"They were really good people," neighbor Francisco Arreola said. "I would always see them and they were very happy. I never heard them fight or anything. They were very good people. It's very difficult, very sad that they killed a child of 8 or 9 months. I heard there was crying."
The police are conducting a "domestic-related murder investigation," according to the Tribune.