Chicago radio host's attorney moves to dismiss James MacDonald's defamation lawsuit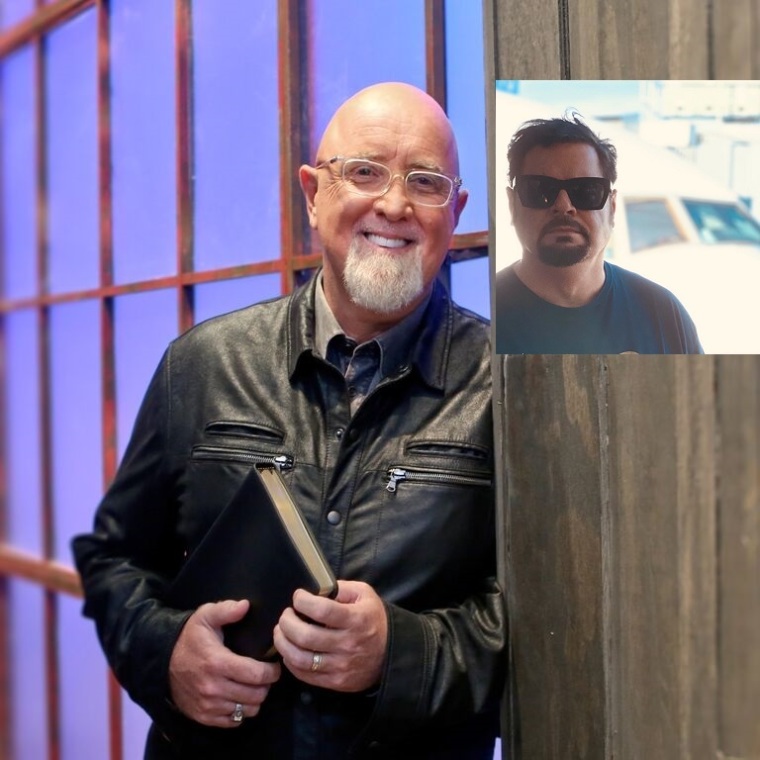 The lawyer for a Chicago-area radio host, whose airing of former Harvest Bible Chapel pastor James MacDonald's words on a hot mic led to Macdonald's firing, has filed a motion to dismiss a defamation lawsuit.
The attorney for WLS/AM 890 radio host Matthew Erich "Mancow" Muller — who was once a parishioner at HBC and former friend of MacDonald's — has characterized a suit brought by MacDonald against his client as a "vindictive fishing expedition" and has moved for its dismissal.
Muller's attorney, Michael J. Young, also alleged that the lawsuit was filed so that the former pastor, who led the multi-site megachurch for over 30 years before being ousted in February of last year, could continue living an opulent lifestyle.
MacDonald's lawsuit claims that the radio host violated state laws pertaining to eavesdropping when Muller aired audio footage of comments MacDonald made while on a hot mic in which he was heard talking about planting child pornography on Christianity Today CEO's Harold Smith's computer, uttering crude remarks about independent investigative journalist Julie Roys — including joking that she had an affair with then CT Editor-in-Chief Mark Galli — and making a vulgar reference to Ed Stetzer, executive director of the Billy Graham Center at Wheaton College.
Young maintained that the law is on Muller's side in light of the circumstances.
"Muller, a media member, was within his rights and obligations to hold Plaintiff up to public scrutiny, to share disturbing information about Plaintiff as he saw fit, and air the tape of Plaintiff's own derogatory comments," he wrote in a memorandum that was filed Friday.
"Muller's opinions and statements may have been upsetting but were protected speech, privileged, or substantially true."
He continued, "(I)mmediately after Muller made the complained of comments, (Muller) shared audiotape of Plaintiff making statement to others about putting child pornography on the computer of one of (MacDonald's) critics."
The attorney further argued that MacDonald's expectation of privacy was "unreasonable," because the footage was recorded "in a public building, in a room designed for recordings, in the presence of several people, and while on a speakerphone."
Young cited as supporting evidence the 2001 ruling in Bartnicki v. Vopper, a Supreme Court precedent which held that First Amendment free speech protections extend to the broadcasting of secretly-taped recordings if the recording concerns a matter of public importance.
Thus, MacDonald "cannot now allege that Muller's commentary regarding MacDonald's criminal intentions to destroy someone's reputation and credibility by planting child porn on a computer is a 'false fact.'"
Muller has said that in January 2019, after he read several accounts of MacDonald's behavior and actions, including bullying and abusive speech, he started reconsidering a number of exchanges he had with him as recently as December 2018.
Some of these private conversations allegedly were about child pornography.
"[On] at least three occasions," Muller said, "MacDonald suggested to me that he wanted to plant child porn on the computer of his critics. He even asked me if I could find someone to do it."
Muller also said that he had other conversations about hiring a hitman that haunted him even more.
MacDonald's amended complaint states that footage Muller played on his radio show had been recorded while MacDonald was with several parties in a recording booth at the church. This recording was subsequently delivered anonymously to Muller at his home in mid-February 2019.
Both parties are slated to appear in court on June 12 and Young has filed a demand for a jury trial.
In December 2018, Roys published an exposé in WORLD magazine called "Hard Times at Harvest," which documented extensive financial malfeasance and a culture of intimidation at the church, including abusive behavior from MacDonald.
Prior to publication, she was preemptively sued along with two other former bloggers — who had been posting criticisms of MacDonald and the church on a site called The Elephant's Debt for several years — and their wives. The church discontinued pursuing the lawsuit after a county judge denied them two key motions.