Chicagoland Church Elder Advertises 'Gorgeous, Virgin' Daughter in Christian Magazine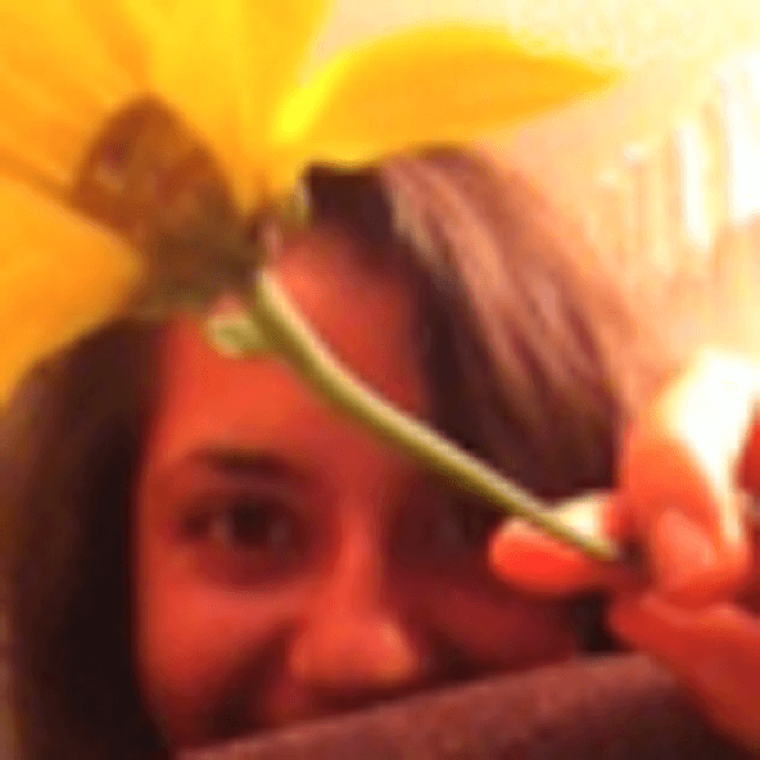 An elder at the Elgin campus of the Harvest Bible Chapel megachurch in Illinois is now recoiling from the public after an ad he placed in Christianity Today seeking a husband for his "gorgeous, virgin" daughter was deemed "demeaning and in poor taste."
The ad, which was first highlighted by The Daily Beast, was placed by Stephen Stewart who was identified through the email address, sdstewart1@att.net, which he placed on the ad.
The same email address is listed on Stewart's public Linkedin profile which was made private on Wednesday evening. The Linkedin page lists him as CFO at Harvest Bible Chapel.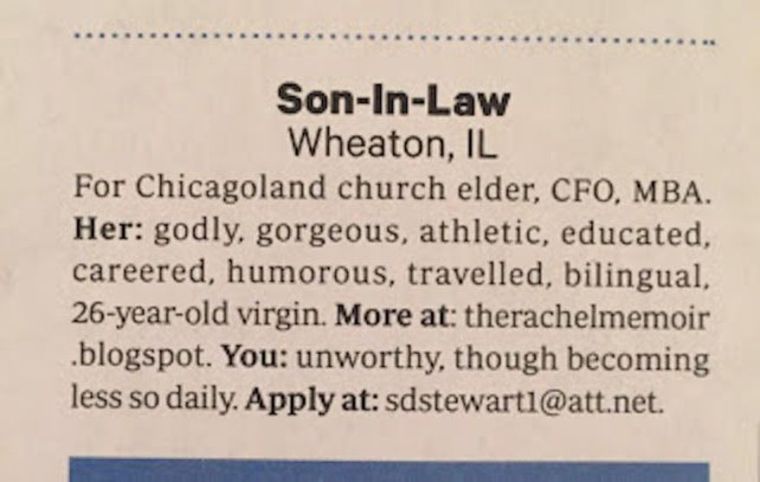 "Son-in-law for Chicagoland church elder," declared Stewart in the ad for his daughter. "Her: godly, gorgeous, athletic, educated, careered, humorous, travelled, bilingual 26-year-old virgin."
As for his daughter Rachel's potential suitors, he quipped, "You: unworthy, though becoming less so daily."
The Christian Post reached out to Stewart for comment Wednesday but he had not responded at the time this story was published.
According to The Daily Beast, a month before Valentine's Day, Stephen told Rachel that he was investing financially in finding her a match without explaining how that effort would play out. He called his plan to find her a man "El Grande" in earlier conversations.
Rachel only realized the plan was through placing an ad in Christianity Today after she was tipped off by some of her readers.
"Well, some sympathetic women tipped me off in the comments section of my blog post. So naturally I called my dad at work and asked if he knew anything about a personal ad in the leading evangelical magazine envisioned by Billy Graham. His response was revelatory, 'One second. Let me close my door,'" wrote Rachel.
"Then came his unapologetic admonition about the entire thing that concluded with him reading it to me. Impressed, but not surprised, I laughed and then hung up. It wasn't a minute later that I received a text from my mom saying, 'I hear the cat is out of the hat.' Her Puerto Rican version of the expression was the perfect gesture to remind me why I love my parents," she added.
She explained that she was "not angry or embarrassed" by what her father did.
"I'm just nervous if this doesn't work out, next I'll find my face plastered on a billboard," she said.
While Rachel wasn't embarrassed by the ad, however, Christianity Today was and the magazine's editor-in-chief, Mark Galli, issued a public apology to readers after pulling the electronic version of the ad. It was too late for the printed version.
"We at Christianity Today apologize for publishing a personal ad in our Marketplace section that has been rightly seen as demeaning and in poor taste. We want everything in our magazine to reflect beautiful orthodoxy, and this ad did not. We have taken a hard look at our ad review process, made some changes, and we can assure our readers that no add like this will appear again," wrote Galli in his statement.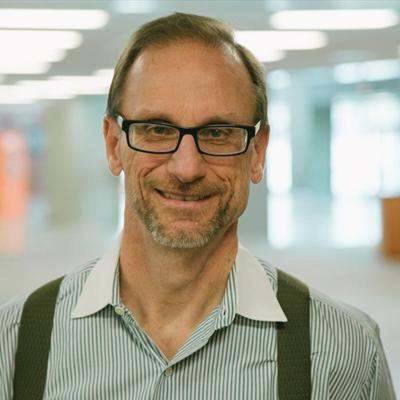 In describing herself on her blog where she appears in a photo with her face is partially hidden behind a yellow flower, Rachel writes:
"There is nothing exceptionally special about my life. Like everyone else, I was created to worship. I was introduced to Christ at a young age, but became a serious Christian upon graduating college. My relentless mission is to seek wisdom and fervently preach the Gospel because my life is guaranteed to be short. I pray you are encouraged by these stories of my journey toward seeing God's promises to me fulfilled, either in this lifetime or the next."
She further added: "'blessed is she who believed that there would be fulfillment of what had been spoken to her by the Lord.' Luke 1:45."