Chick-fil-A defends donations to so-called 'anti-LGBT' groups: serve a 'much higher calling'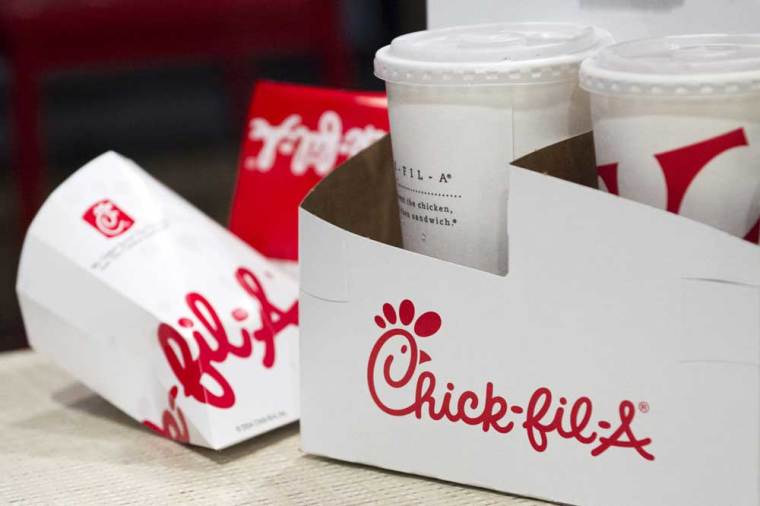 The head of Chick-fil-A's charity arm has responded to critics of the organization's donations to Christian nonprofits that uphold traditional beliefs on marriage and sexuality, explaining that the organization operates on a "much higher calling."
Rodney Bullard, the executive director of the Chick-fil-A Foundation, recently gave a sit-down interview to Business Insider in which he talked extensively about the foundation's ongoing efforts to empower struggling inner-city communities.
Additionally, he addressed the backlash the foundation has faced recently after it was reported that the foundation donated 1.8 million to groups labeled "discriminatory" and "anti-LGBTQ" due to their belief in traditional marriage. Those organizations are the Fellowship of Christian Athletes, Paul Anderson Youth Home in Georgia and the Salvation Army.
"The calling for us is to ensure that we are relevant and impactful in the community, and that we're helping children and that we're helping them to be everything that they can be," Bullard explained.
"For us, that's a much higher calling than any political or cultural war that's being waged. This is really about an authentic problem that is on the ground, that is present and ever-present in the lives of many children who can't help themselves."
As an offshoot of the Christian-owned fast food chain, Bullard says that the Chick-fil-A foundation's calling to help people has somehow been confused with a calling "to exclude."
"And that's not the case," he stressed. "The focus, the phrase 'every child' — we're very intentional about that. We do have programs and we look for programs that are inclusive as well to help every child."
FCA, an international sports ministry that received $1,653,416 from the Chick-fil-A Foundation in 2017, has been criticized for its "Purity Pledge," a pledge for athletes to abstain from sex outside of marriage and homosexual acts.
However, Chick-fil-A's donations to FCA go towards FCA's summer sports camps that the Foundation has hosted. Signing the "purity pledge" is not a requirement to take part in these camps.
"The intent is not to try to have kids conduct their lives according to the FCA code," Carrie Kurlander, Chick-fil-A's vice president of external communications, told Business Insider. "The intent is to expose them to all of the gateway to college exposure in sports as role models, all of that. So, we actually had a conversation two years ago about this very thing and said, 'Alright, we're probably going to get dinged. But the impact is real and authentic.' And so, there was a judgment call."
The Salvation Army, which received $150,000 from the Chick-fil-A Foundation in 2017, is a historic Protestant charity and church that has received criticism over its history of political engagement in opposition to LGBT legal protections overseas. The Salvation Army was also called out in 2013 for reportedly referring clients to ex-gay ministries on its website.
However, the ministry maintains that it is committed to serving members of the LGBT community and does not discriminate based on sexual orientation in its hiring process.
Through its charitable foundation, Chick-fil-A works with the Salvation Army to bring kids to summer sports camps. Also, the Chick-fil-A Foundation has partnered with the Salvation Army on its Angel Tree Program during the Christmas season.
"At the end of the day, the impact — that's really what's important for us," Bullard explained. "We don't want our intent and our work to be encumbered by someone else's politics or cultural war. If something gets in the way of our mission, that is something that we are mindful of and cognizant of."
Bullard, who previously served in the Air Force and played football at the Air Force Academy, joined Chick-fil-A in 2011 when he was hired to help launch the charitable foundation. Soon after being hired, he met Chick-fil-A founder S. Truett Cathy. He recalled being told by Cathy that "Chick-fil-A is really more than just a restaurant."
"That it really is about people. It's about the community. It's about refreshing people, helping people, uplifting people," Bullard said. "And, I found that to be very important. And, I found that to be the case."
Bullard said the Chick-fil-A Foundation exists to help kids with education, opportunity and workforce development.
Bullard said the foundation initially started as the S. Truett Cathy Foundation, which worked with a camp on the campuses of Clark Atlanta University and Morehouse College (the alma mater of Martin Luther King Jr.)
"What we noticed was there were so many kids who were in the neighborhood, but a stone's throw away from a Morehouse College, from a Spelman, from a Clark Atlanta University — but they had no expectation of going to those schools," Bullard explained.
"They had no thought of how they would go from here to there, even though here to there was right next door. And so, we hosted a camp. Fellowship of Christian Athletes was the operator of the camp. That was because there was a relationship that the family had with Fellowship Christian Athletes. We hosted this camp for kids to come learn non-traditional sports."
Learning sports like tennis, helped kids understand the potential they possess, Bullard added.
"If you're a child born in Atlanta, you have a 4 percent chance of getting from one state of poverty to self-sufficient wealth on the other end of the spectrum. It's the lowest in the country," Bullard said.
"We share that distinction with a number of other southern cities like Charlotte and Raleigh. That's something that we were trying to address. The organizations that we give to should help us, really, in that fight and should help us solve that real, authentic problem their communities throughout this nation have."
Chick-fil-A has long been criticized for CEO Dan Cathy's theological beliefs about marriage and has faced a number of boycotts from LGBT supporters over the years.
Bullard was specifically asked by Business Insider if the Chick-fil-A Foundation is open to partnering with a pro-LGBT organization. He responded by stating that Chick-fil-A is open to partnering with any organization as long as the relationship is "impactful" and "authentic."
"Would we do it just for reasons that weren't authentic?" he asked. "No, we wouldn't do that."