China Banning Baptisms, Forcing Removal of 'Last Supper' Art in Ongoing Crackdown on Churches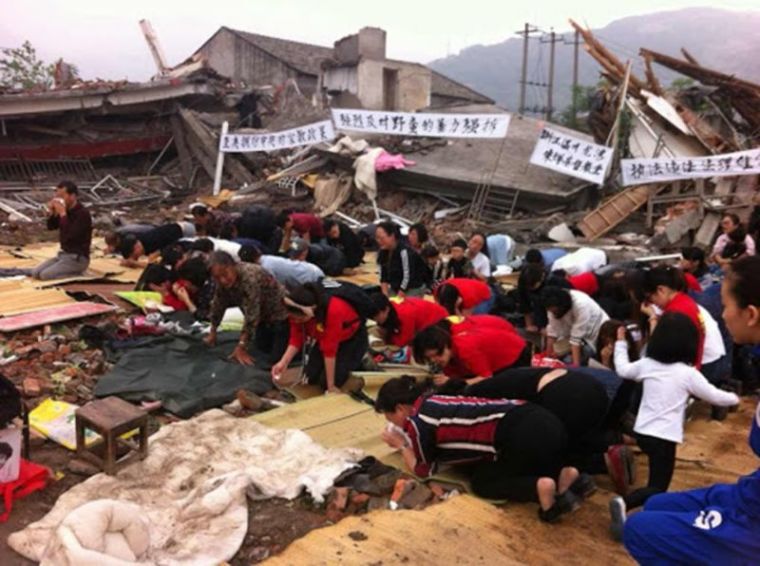 Christians in China have revealed new details about the Communist Party's ongoing crackdown on religion.
The Associated Press reported earlier this week on what believers have described as increasing persecution under President Xi Jinping's government which has ordered several churches to be demolished while others have been forced to remove crosses and paintings of Jesus.
A 62-year-old shopkeeper from Henan province opened up about what he and other Christians have suffered, such as local officials showing up at their church and demanding that the cross, Bible verse calligraphy, and a painting of the "Last Supper" be taken down.
"I've always prayed for our country's leaders, for our country to get stronger," the shopkeeper said.
"They were never this severe before, not since I started going to church in the '80s. Why are they telling us to stop now?" he asked.
Xi's push to "Sinicize" Christianity and infuse it with "Chinese characteristics," such as loyalty to the Communist Party, has led to several pastors and hundreds of congregants being arrested.
Churches, big and small, have been demolished, with officials claiming that curtain buildings must be torn down due to new zoning rules, ignoring the complaints of congregants who've been left without a place to worship.
"Can you imagine the pain and sorrow when you watch your ancestral grave being dug and your ancestors' bones smashed into ash?" a church member asked last month following the destruction of Liangwang Catholic Church.
"Is it necessary for the government to do this? Church members just want to have a small area to build a small new church in the vicinity without affecting the development," the man added.
U. S. citizens have also been imprisoned, including Pastor John Cao of North Carolina. Cao, who helped build 16 schools that serve more than 2,000 children in Myanmar, was arrested on the Chinese border last year and later sentenced to seven years in prison for the alleged crime of "organizing illegal border crossing."
A dozen Chinese Protestants told AP in the interview that their gatherings have been raided, and that they have been subjected to interrogations and surveillance in connection to their faith.
The wife of one pastor said that government authorities have prevented church members from being baptized and have even interrupted Christmas services.
"The government says that we have religious freedom, but really there is no freedom at all," said the woman.
"Many of our Christian brothers and sisters are upset and fearful."
Some political experts, such as Willy Lam at the Chinese University of Hong Kong, said that Xi's crackdown in some ways reflects the thirst for power of Mao Zedong, the founding father of the People's Republic of China and former Chairman of the Communist Party.
"He definitely does not want people to be faithful members of the Church, because then people would profess their allegiance to the Church rather than to the party, or more exactly, to Xi himself," Lam said.