White House Petition Urges Rescue of US Pastor Jailed in China Who Built Schools for 2,000 Children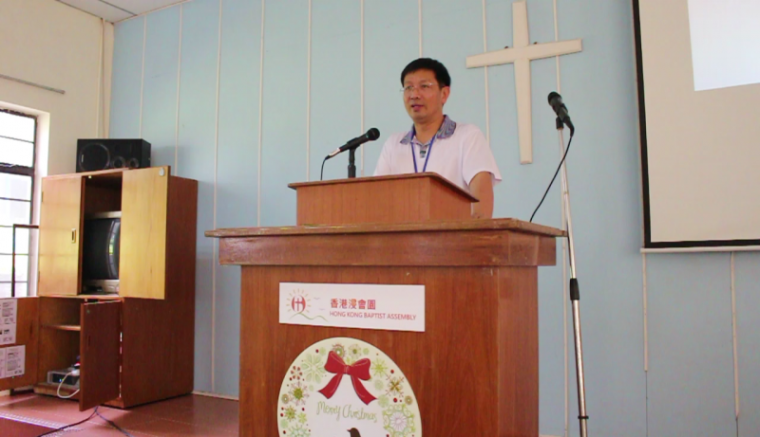 A U.S.-based persecution watchdog group has launched an official White House petition urging the release of a North Carolina pastor imprisoned in China.
The petition, launched on Thursday on the We the People website, is in support of John Cao, who was been held in Chinese jail for over a year.
"While working to build schools for impoverished children in Myanmar, John was detained at the Chinese border on March 5, 2017. Twenty days later, he was charged with 'organizing illegal border crossing,' despite the fact that he had used the same route between China and Myanmar for this humanitarian work for years," explains in the petition ChinaAid, the watchdog group.
"In three years, John helped build 16 schools that serve more than 2,000 children. He was unfairly sentenced to seven years in a Chinese prison."
The text calls on America to "pressure the Communist Party to unconditionally release Pastor John Cao and allow him to return home to America to see his wife and sons again."
Ben Cao, the pastor's son, told The Associated Press back in April that nothing that his father did was ever political.
"We hope that China will be merciful and see that my father's intentions were good," he pleaded.
Cao, who was caught by Chinese security forces on March 5, 2017, apparently managed to throw away his cellphone into the water while on a raft returning from Yunnan province as part of his school-building efforts. His actions managed to protect 50 other Christian teachers, though he himself was sentenced to seven years in prison.
The pastor has in the past shared that he was inspired by a very famous North Carolinian, namely the late evangelist Billy Graham, whose radio broadcasts stirred in him a desire to minister to the Chinese people.
ChinaAid President Bob Fu, a longtime friend of Cao's, said at the time that President Xi Jinping's government continues cracking down on any form of religious independence in China.
"In the past when they talked about foreign infiltration, they were referring to the activities of foreign missionaries inside China, but that has now expanded to include Chinese missionaries going overseas," Fu told AP.
Jamie Powell, Coa's wife, recently spoke at the State Department's first-ever Ministerial to Advance Religious Freedom in Washington, D.C.
"It appears to me that John was set up for his arrest because of his faith-driven work," Powell said at the ministerial.
"Since his detainment, my husband has suffered a rapid decline in his health. He has lost 50 pounds. He has not been able to communicate with me and my children. My sons and I traveled there — 10,000 miles — and we were not allowed to see him," she added.
"The seven years he has unjustly received now becomes a matter of health and survival."
As ChinaAid also states on its website, it wants the White House to take action on behalf of Cao to "uphold its commitment to religious freedom, human rights, and rule of law."
The newly started petition already had over 1,200 signatures as of Friday morning, but needs 100,000 in total by Sept. 1 to get a response from the White House.