10 Highlights From First-Ever State Dept. Ministerial to Advance Religious Freedom Worldwide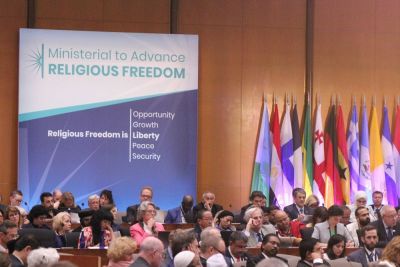 WASHINGTON — The United States State Department hosted its first-ever Ministerial to Advance Religious Freedom this week, a much-anticipated three-day conference that was attended by delegates from over 80 countries including some where there are religious freedom concerns.
Prior the ministerial, Secretary of State Mike Pompeo declared that the event would be "more than just talk" and the result of the ministerial would be concrete steps of action.
What resulted was the issuance of several documents urging the international community to protect vulnerable religious minorities and abolish laws restricting religious freedom.
In addition, foreign delegations offered their thoughts on the importance of religious freedom, with some providing details on the actions they plan or already have taken to help facilitate the freedom of religion and belief.
Here are 10 highlights from this week's Ministerial to Advance Religious Freedom.