Family of Billy Graham-Influenced US Pastor Sentenced to 7 Years in Chinese Prison Pleads for Mercy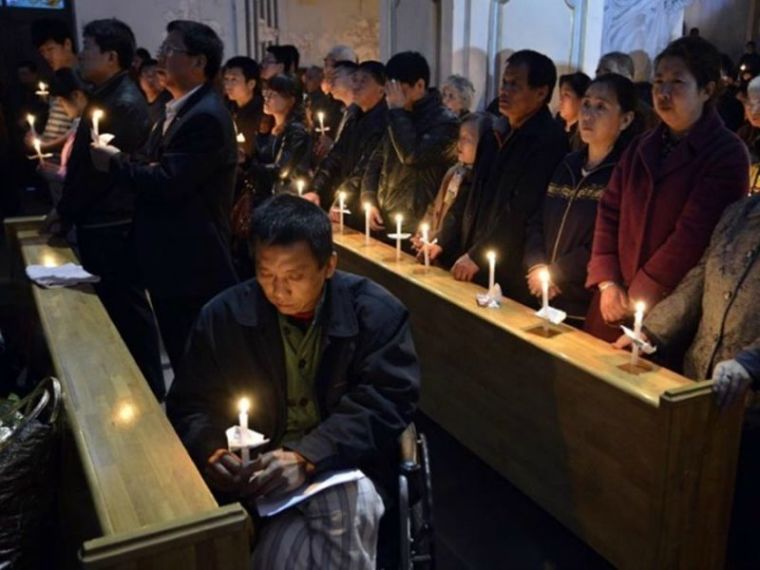 The family of a North Carolina pastor, who says he was influenced by Billy Graham to preach the Gospel, are pleading with the Chinese government for mercy after he was sentenced to seven years in prison.
"Nothing my father organized was ever political. It was always just religious or charitable," said Ben Cao, pastor John Sanqiang Cao's 23-year-old son, in an interview with The Associated Press posted on Monday.
"We hope that China will be merciful and see that my father's intentions were good."
Like a number of other pastors and Christian ministry leaders, human rights activists say that John Cao has been punished for practicing his faith and spreading the Gospel.
He was sentenced to seven years in prison in March after he was found guilty of "organizing others to illegally cross [the] border" into Myanmar.
As his U.S.-based family points out, however, for years Pastor Cao and fellow Chinese Christian teachers would cross the river border to deliver notebooks, pencils and Bibles to the people in the neighboring country.
The Christians had been providing Burmese children with a free education rooted in Christianity, up until the incident on March 5, 2017, when the teachers were caught by Chinese security agents on a raft returning from Yunnan province. Although Cao managed to throw his cellphone into the water, protecting 50 other Christian teachers, he was caught and arrested.
His family in the U.S., which includes his wife and two sons, revealed that Cao was 20 years old and living in the central Hunan province when he met an American Christian couple who gave him his first Bible.
He told them that he had been inspired by the late Billy Graham's radio broadcasts and said that he felt called to minister to the Chinese people.
Cao would eventually go on to study in New York, marry an American woman, and pastor a Chinese-American congregation in North Carolina. Still, he retained his Chinese citizenship, and traveled back and forth for missionary efforts.
The pastor is said to have founded dozens of Bible boarding schools in China, training teenagers from poor Christian families as house church pastors. He also helped build schools in Myanmar, though for years Communist Party officials followed his activities and shut down his churches and schools.
ChinaAid, which monitors Christian persecution in China, noted last month that another Christian teacher by the name of Jing Ruxia, who was with Cao when they were arrested last year, was sentenced to one-year in prison, and given a fine.
ChinaAid President Bob Fu, a longtime friend of Cao's, noted that the jail sentences stems from the increasing crackdown of President Xi Jinping against any form of religious independence in China.
"In the past when they talked about foreign infiltration, they were referring to the activities of foreign missionaries inside China, but that has now expanded to include Chinese missionaries going overseas," Fu told AP.
China's revised Religious Affairs Regulations, which came into effect on Feb. 1, have made life even more difficult, both for Christians living in China, and for anyone deemed a foreigner seeking to come and share their faith in the Communist country.
House churches have been increasingly targeted for years, while a government campaign against church rooftop crosses has seen thousands of them demolished across several provinces.
"The condition is deteriorating, but the obstacles tie the house churches together and direct them to God," a believer with the surname Li from a house church in Nanyang said last week.