China Bible Exhibit Makes Final U.S. Showing in N.Y.
NEW YORK - The China Bible Exhibit is making its final U.S. stop in New York next week before it closes a historical presentation that has been both welcomed by many Christian heads and questioned by Christian activists and persecution watchdogs.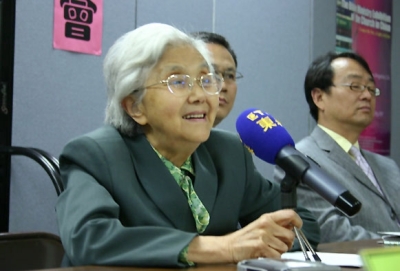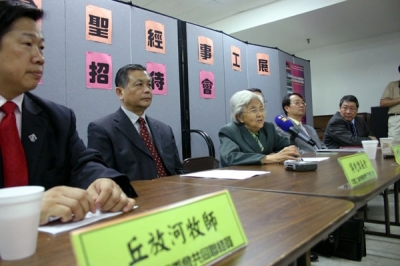 Coming from hosting Bible exhibitions in Los Angeles and Atlanta, the Rev. Dr. Cao Sheng-jie, president of China Christian Council, told reporters Friday in New York City's Chinatown of the positive reactions received thus far including comments that it was "so cool."
Christian leaders expected to show their support at the third opening of the Bible exhibition on Monday at the Cathedral Church of St. John include Dr. Paul Irwin, president and CEO of American Bible Society; the Rev. Dr. Robert Edgar, general secretary of the National Council of Churches; and the Rev Charles Jones, International Ministries acting executive director representing the American Baptist Churches USA, among others. Dr. Robert H. Schuller, former senior pastor of the Crystal Cathedral, which hosted the first exhibition in Los Angeles, has also been invited to appear at New York's bible showcase.
Cao had mentioned earlier that the exhibition in the United States would help bring "new understanding between Americans and Chinese" especially as many American Christians remain staunchly concerned about the lack of religious freedom in China.
Many Christian leaders view this event as a learning opportunity about the work of Bible translation and distribution in China. Still, others are unconvinced and have criticized the CCC and the Three-Self Patriotic Movement for "propaganda" motives and its intention to cover up the religious persecution image that has been continually cited in religious freedom reports from Christian, human rights, and government groups.
The Bible Exhibition of the Church in China will feature six galleries: the History of the Bible in China, the Exciting Bible Publication after 1980, the Dynamic Bible Distribution after 1980, the Bible Ministries for Minority Churches, the Bible and Church Life, and Christian Artwork. It opens to the public with free admission on June 5 and closes its showing in the U.S. the following Monday.