China Made $2 Billion From Controversial 'One Child Policy' in 2012, Claims Chinese Christian Lawyer
China Made $2 Billion From Controversial 'One Child Policy' in 2012, Claims Chinese Christian Lawyer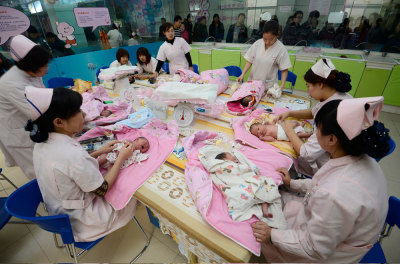 China made more than $2 billion from its "One Child Policy" in 2012, according to a Christian Chinese lawyer, with the huge sum of money being generated through fines imposed by regulators.
Suspicious that governments were using the one child policy fines or "social support fees" as a significant source of revenue in poorer parts of the country, Wu Youshui asked China's 31 provincial governments to disclose how much they had collected in fines.
"We want to shed light on how the current family planning policy works," Mr. Wu told The New York Times. "Many are debating reform of the family planning policy. Learning how it works may help with that debate."
Of the 19 provinces that responded, Wu said they collected a combined $2.7 billion. Twelve province-level governments did not give figures, citing that the fines had been collected at the county level.
The figures come at a time when China's National Audit Office also revealed a lack of oversight for the funds, as well as a lack of a uniform fine collecting system.
For mother of two, Zhang Wenfang, who lives in Hubei, the fine collecting system has been abused by officials, and she claims they have harassed, threatened and used violence against families when collecting fines.
"When they fine you ... they don't say you have to pay it all to the government in one go, but that you should pay some when you have some money," Zhang told Radio Free Asia.
"This can cost you your life and your health," she added.
Zhang alleges that a family planning bureau forced her to have an abortion in 2008 and imposed a fine on her. Beyond her $1,630 fine, she still suffers from the after-effects of her abortion and sterilization.
"Regular folk have no real form of help," she said.
"They just do as they please; they don't follow national policy," she added.
According to the New Beijing News, officials will be implementing new policies meant to increase community accountability in response to the recent reports of abuse in the system.
Whether or not the figures have any influence on Beijing's decision to allow families to have more than one child remains to be seen.